International Women's Day is a global day that celebrates the achievements of women and raises awareness for gender equality. Today and every day, WCUI is celebrating the hundreds of WCUI faculty, staff, students, and alumni that identify as women who have made such a significant impact on our education and healthcare system not only during the pandemic over the last 20+ years since being founded.
Female Co-Founded
WCUI School of Medical Imaging and Nursing was co-founded over 20 years ago by Myra Chason, BS, BSN, RDMS, a well-known nurse and diagnostic medical sonography instructor, and Dr. Neville Smith, M.D., a board-certified radiologist. Myra Chason and Dr. Neville Smith shared one passion and goal, to develop a college that provided the highest quality sonography, magnetic resonance imaging (MRI), and nursing education to our communities. In the beginnings of WCUI, Myra took on teaching lecture and lab courses, helping enroll new students, developing curriculum, all while running a new college in Beverly Hills, California.
Today, she leads three WCUI campuses, now in Los Angeles, California, Ontario, California, and Phoenix, Arizona. Program offerings have grown, with eight Bachelors, Associates, and diploma programs, with more on the way. In addition, the curriculum continues to adapt to changes in the industry to support our student's career goals.
Women at WCUI
Every year WCUI is expanding, with additions of new Directors, educators, and staff to support our growth. As of March 2021, 61% of our faculty and staff members at all three WCUI campuses identify as female. Our female-identifying team members are in a range of roles at the corporate and campus level. Including, Campus Directors, Director of Education, Program Directors, Corporate Leaders, Department Directors, Instructors, and more.
According to our September 2020 student population report, 81% of students attending all three WCUI campuses at that time identified as female. Of that 81 percent, 73% identified as a Person of Color (POC). Our female-identifying students were enrolled in full-range of programs including:
Women in Healthcare
According to the 2020 Bureau of Labor Statistics, in 2020:
90% of Licensed Practical and Licensed Vocational Nurses (LPN & LVN) were women,
84% of employed Diagnostic Medical Sonographers were women, 

71.9% of Cardiovascular Technologists and Technicians were women,
and 58.8% of Magnetic Resonance Imaging Technologists were women.
Women are dominating the healthcare field. They are the ones on the frontlines protecting our families and friends while risking their own health.
We Support You
WCUI is celebrating these women. They are our WCUI Family and they have made a significant impact on WCUI's education and our healthcare system. We stand with them and support them as we work towards a society of gender equality and recognize their strength. We will continue to work hard to produce a welcome and equal environment for them, to lift them up towards their goals, and break those glass ceilings.
WCUI wants to recognize all the amazing women in the healthcare field for the supportive care they've provided our communities through the pandemic. Women are on the frontlines making a significant impact on the health and minds of our communities. From sonographers to nurses to MRI technologists, to educators, to leaders, and everything in between. We applaud and support the women in our community for their talents, diversity, leadership, and dedication to education and healthcare.
We invite everyone to celebrate these women. Support their career and passion, stand up for them to forge a gender-equal world.
WCUI is excited to formally introduce you to the newest member of the WCUI School of Nursing team, Catherine Jagos, MSN-Ed, BSN, RN! Catherine Jagos will be leading the new Practical Nursing program starting this July at the new Arizona campus in Midtown Phoenix as the Director of Practical Nursing. Catherine has a multitude of educational and real-life experiences to share with our students and faculty.
MEET CATHERINE JAGOS, MSN-Ed, BSN, RN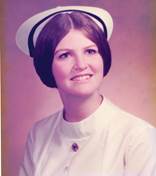 Catherine Jagos brings over 40 years of nursing experience to her Director of Practical Nursing position. In 1972, she earned her diploma in nursing at Hurley School of Nursing then worked as a Psychiatric Nurse for one year before moving to Midland, Michigan in 1973. There she was a full-time Emergency Nurse for 32 years and a part-time shift administrator for a 200-bed hospital. Responsibilities during that time included orienting all new nurses into the emergency department (ED), teaching, as well as, mentoring EMTs and paramedics. She enjoyed precepting nursing students from local Nursing programs and colleges. 
Catherine graduated from Graceland University with a BSN in Nursing in 1994.  A year later in 1995 while still working full-time in the emergency department, she began teaching Nursing Pharmacology at Delta College in Saginaw, Michigan. In addition, she taught Basic Life Support, Pediatric Life Support, Advanced Life Support, Neonatal Life Support, Emergency Nurses Pediatric Course, Advanced Trauma Life Support, Emergency Nurses Trauma Course and Prehospital Life Support throughout the state of Michigan.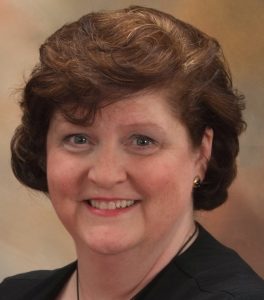 In 2005, Catherine moved to Arizona where she was employed at Mercy Gilbert Medical Center in the role of Clinical Educator for the Emergency Department.  During that period, she continued her nursing education and attended Grand Canyon University where she earned her Master's Degree in Nursing Education with an emphasis in Simulation. Using her knowledge in simulation, she was part of the group that started and organized the simulation lab for Mercy Gilbert Regional Medical Center and Chandler Regional Medical Center. As a part of her success, she was published in the textbooks for Emergency Nurses Trauma Course and the Geriatric Emergency Nurses Education in 2014.
In 2014, Catherine retired from Mercy Gilbert but was persuaded to help teach at East Valley Institute of Technology Simulation Lab. This progressed to teaching an entire class to then becoming the Director of the Practical Nursing Program. In 2019, she left East Valley Institute of Technology (EVIT) to work for WCUI as the Director of the new Practical Nursing Program where she continues to enjoy the challenge of building a new program using the high standards of WCUI.
WELCOME TO WCUI, CATHERINE!
WCUI is thrilled to have Catherine Jagos as a fundamental part of our goal to bring educated and prepared nurses to the State of Arizona. WCUI School of Nursing is enrolling now for a July start for our Practical Nursing Program at our Phoenix campus! To learn more, connect with our admissions team by filling out the form HERE. 
Contact the Phoenix Admissions Team:
Email: ph.admissions@wcui.edu
Phone: (602) 954-3834
According to MinorityNurse.com, in 2013 23.6% of the nursing population identified as black or African-American, amounting to the second-largest racial/ethnic population in the nursing community. And about 279,600 RNs and 162,800 LPN/LVNs identified as black or African-American. This number continues to grow in the nursing field thanks to the trailblazers and leaders, who have fought against discrimination and supported an equal-opportunity for women and men of all colors to gain an education and make a difference as a nurse. In honor of Black History Month, we recognize a few of many African-American leaders who have changed the nursing world, healthcare, and our society.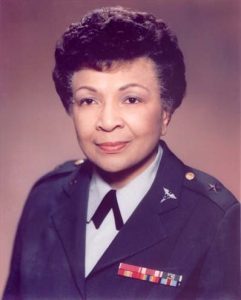 Hazel W. Johnson-Brown
As a child, Hazel aspired to become a nurse and first applied to the Chester School of Nursing but was denied admission because she was African-American. However, she continued to pursue her nursing dreams and trained and graduated from the Harlem Hospital School of Nursing in New York. Hazel continued to flourish in her career earning her nursing bachelor's degree from the Harlem Hospital School of nursing, serving in the US Army in Japan and Korea training nurses headed to the front lines of the Vietnam War, and becoming the first black woman to achieve the ranking of brigadier general and leading the US Army Nurse Corps.
Throughout her life and career, Hazel W Johnson-Brown continued to focus on expanding her education eventually earning her masters degree and a Ph.D. in educational administration.
To learn more about Hazel W. Johnson-Brown visit: https://www.awfdn.org/trailblazers/brig-gen-hazel-johnson-brown/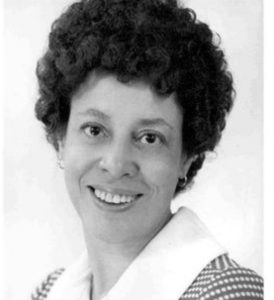 Goldie D. Brangman
Goldie D. Brangman, CRNA, MEd, MBA is the first and only African American president of the American Association of Nurse Anesthetics. Goldie was also a critical part of the surgical team that saved Martin Luther King Jr.'s life after he was stabbed during an assassination attempt in 1958. After convincing then New York Governor Averill Harriman to not risk Martin Luther King Jr.'s life by moving him to a different hospital, Harlem Hospital Chief of Surgery, Dr. Maynard and his team were chosen to begin the complex surgery to save MLK Jr's life. Goldie Brangman was a part of that team and was responsible for physically operating the breathing bag that kept King alive during surgery. Once the letter opener used to stab Martin Luther King Jr. was removed, Brangman was the nurse anesthetist to finish Dr. King's anesthetic.
After the life-saving operation, Goldie Brangman remained at Harlem Hospital for another 45 years and continued on to have a successful career including serving as the CRNA AANA President from 1973-74, volunteering for the American Red Cross at the age of 100 years old and is an active member of AANA.
To learn more about Goldie D. Brangman please visit: https://nurse.org/articles/nurse-anesthetist-crna-goldie-brangman-saved-MLK/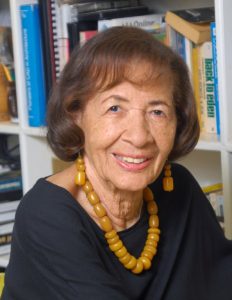 Betty Smith Williams
Betty Smith Williams, Dr.PH, MN, MSN, RN, FAAN became the first African-American student to earn her nursing credentials from the Frances Payne Bolton School of Nursing and the first African-American individual to teach at a higher education institution in California. Williams recognized the need to provide a community to unite African-American nurses and focus on health issues that were particularly acute in minority communities. She founded the Council of Black Nurses in Los Angeles, helped establish the National Black Nurses Association (NBNA) in 1971, and the National Coalition of Ethnic Minority Nurse Associations, Inc. (NCEMNA). She served as NBNA president from 1995 to 1999 and has remained active in the organization through the decades. She served as a Professor at Mount Saint Mary's College, University of California Los Angeles (UCLA), and California State University Long Beach; Assistant Dean of UCLA School of Nursing; Dean & Professor at University of Colorado Health Sciences Center School of Nursing; and Founding Dean of American University of Health Sciences School of Nursing, 
Throughout her career, she has fought to provide a voice for the African-American community and improve healthcare for African-Americans across the country.
To learn more about Betty Smith Williams please visit:
https://case.edu/think/fall2016/nurses-of-color.html#.XllWOxNKit8
https://minoritynurse.com/celebrating-excellence-past-present-and-future/
https://ncemna.org/president-emerita-dr-betty-smith-williams-ph-mn-msn-rn-faan/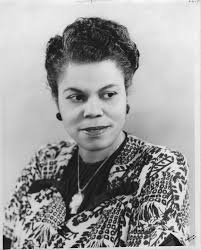 Estelle Massey Osborne
Estelle Massey Osborne was the first African-American woman to earn her masters in nursing. She dedicated her career to ending discrimination in society and in the national nursing organizations. During the 1940s, she helped expand the number of nursing schools accepting black students and led the lifting of the color ban in the US Navy and Army. She later became the first African-American faculty member at New York University and continued to inspire her students and fight for nurse's rights. Today, the Estelle Massey Osborne scholarship helps support nurses who want to follow in her footsteps and earn their masters in nursing.
To learn more about other African-American leaders in the Nursing world, see Nurse.org's latest blog: https://nurse.org/articles/black-history-month-nursing-leaders/
Mary Ezra Mahoney was born in the Spring of 1845 in Boston, Massachusetts where she spent most of her life. Mahoney was eager to encourage greater equality for African Americans and women and so she pursued a nursing career which supported these aims. In her teens, she began working at the New England Hospital for Women and Children. There she experienced a wide variety of roles and even the opportunity to work as a nurse's aide.
At the age of 33 she was admitted to the hospital's professional graduate school for nursing. Due to the intensity of the nursing program, many students were not able to complete the program. Of the 42 students that entered the program only four completed it in 1879, Mahoney was one of them. Thus making her the first African American in the US to earn a professional nursing license.
After graduation, Mahoney decided to pursue a career in private nursing to focus on the care needs of individual clients and to step away from the overwhelming discrimination in the public nursing sector. Mahoney was an active participant in the nursing profession and soon joined the Nurses Associated Alumnae of the United States and Canada (NAAUSC), which later became known as the American Nurses Association (ANA).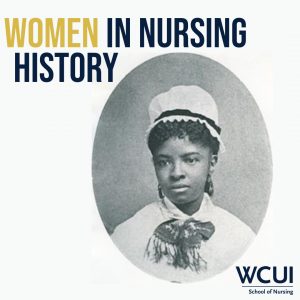 After experiencing life as an active participant in the professional nursing field and the struggles of discrimination along with it, Mahoney felt that a group was needed which advocated for the equality of African American nurses so in 1908 she co-founded the National Association of Colored Graduate Nurses.
After decades as a private nurse, Mahoney became the director of the Howard Orphanage Asylum for black children in Kings Park. She finally retired from nursing after 40 years in the profession however, she continued to fight for women's rights. In fact, Mahoney was among the first women who registered to vote in Boston after the 19th Amendment was ratified in August 1920.
Mahoney lived a long and successful 80 years of life. After three years of battling breast cancer, she died on January 4, 1926.
Mahony's bright pioneering spirit has been recognized with several awards and memorials.  In 1936, the National Association for Colored Graduate Nurses founded the Mary Mahoney Award in honor of her achievements and continues to be awarded today by the American Nurses Association. This award is given to nurses or groups of nurses who promote integration within their field. The AHA further honored Mahoney in 1976 by inducting her into their Hall of Fame.  And in 1993 Mahoney joined another esteemed group of women when she was inducted into the National Women's Hall of Fame.
Today there are approximately 440,000 African American RNs and LPNs, according to Minority Nurse, thanks in part to Mahoney's trailblazing career path.
Sources:
https://www.womenshistory.org/education-resources/biographies/mary-mahoney