Our Vocational Nursing program will prepare you as an entry-level healthcare provider who is responsible for rendering basic nursing care. The program provides theory, technical skills, pharmacology, and off-site clinical nursing experience. This diploma program will provide you with the skills and competencies you'll need to start your career as a Licensed Vocational Nurse.
WHAT YOU'LL LEARN
Students in our LVN diploma program will learn the following:
Fundamentals of nursing, including anatomy and physiology of the human body
Medical and surgical nursing and pharmacology
Identification, treatment, and prevention of communicable diseases in patients
Human growth and development
Maternity and pediatric nursing
Psychology, gerontology, and rehabilitation
Leadership and management
Transition to practice
PREPARE FOR YOUR CAREER
Our Licensed Vocational Nursing diploma program will prepare you to take your NCLEX exam, which is required to enter the workforce as an LVN. Information regarding the NCLEX passage rates for WCUI School of Nursing graduates can be found here.
Students will become eligible to be reimbursed for the cost of the NCLEX exam when they successfully pass the exam and are in good standing with the school.
WCUI's current Los Angeles California NCLEX pass rate is 86.67%*! WCUI's current Ontario California NCLEX pass rate is 89.47%*!
*Current NCLEX Quarter Rates up through Qtr4 2019. Please see www.bvnpt.ca.gov for per campus rates
* WCUI's Vocational Nursing program only leads to licensure in the state of California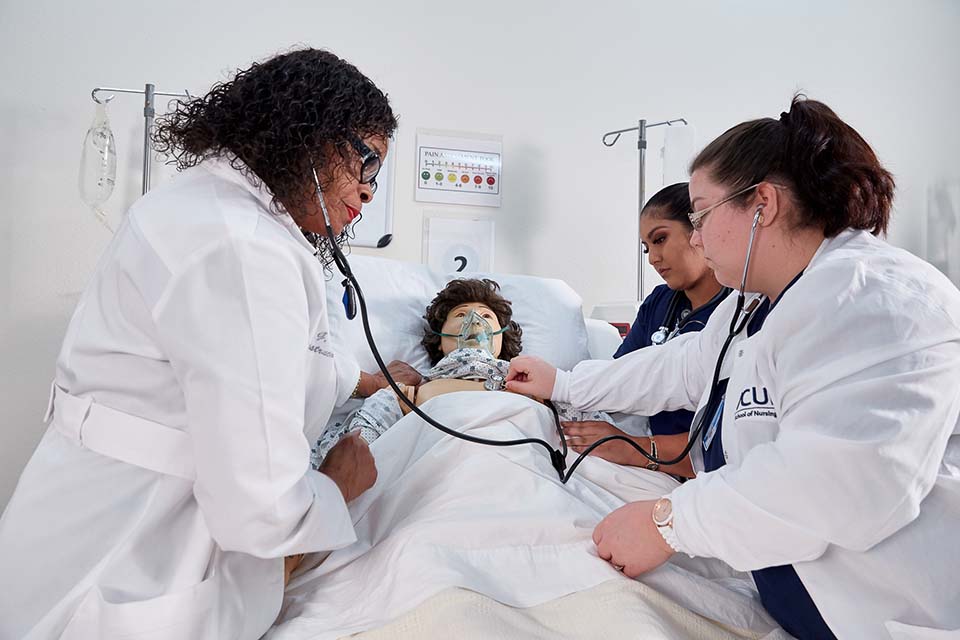 TAKE THE NEXT STEP
You are ready to advance your career, and to empower your future. Find the information you need to apply to WCUI School of Nursing below.