This month, WCUI is celebrating 5 years of a wonderful partnership with Peoria MET Academy! Five years ago, Peoria MET brought their first class of medical students to WCUI's original WCUI Phoenix campus to take a tour of our medical imaging labs. Since then, WCUI has hosted field trips for Peoria MET's medical students to visit our campus. During the visits, students tour our labs and get a first-hand experience of what it takes to become a sonographer, MRI technologist, and nurse.
Our Partnership 
Throughout the years, WCUI has donated ultrasound machines to Peoria MET. The ultrasound machines allow their class of over 50 medical students a chance to learn the basics of ultrasound while completing their high school education. By receiving this hands-on experience, Peoria students are able to discover all aspects of the medical field including the exciting field of medical imaging!
During our five-year partnership, WCUI has provided student volunteers to help train Peoria's students and sometimes their other faculty members on the donated ultrasound machines, sharing the amazing feat of seeing with sound.
New Donations & A Tour of the New Campus
In February 2021, we had the opportunity to donate four more ultrasound machines to continue to support Peoria MET programs. After a year of canceled field trips, Peoria MET's Medical Strand Instructor, Kathy Kasney, and two MET students took a tour of the brand new Phoenix campus.
During their visit, Kathy and her students presented the WCUI Phoenix campus with a signed poster and student-made, machine etched tokens of appreciation featuring their logo and ours. A wonderful heartfelt gesture that symbolizes our collaboration with them over the years.
Kathy and her students were able to learn more about our new Practical Nursing program and meet with our Director of Practical Nursing Catherine Jagos. Catherine invited Kathy and her students to practice a few nursing skills in our brand new nursing simulation lab!
We are thrilled to continue this partnership with Peoria MET. Together we help their students gain knowledge and skills to pursue their goals of becoming our future healthcare professionals.
About Peoria MET
Peoria MET is a local Arizona Profesional Academy whose programs allow students to realize their strengths and passions by exploring potential science, engineering, technology, and math (STEM) professions. The MET Professional Academy is designed to motivate students by treating them as working professionals. The programs prepare them for post-secondary education and careers in high-demand STEM fields. You can learn more about Peoria MET by visiting their website (www.peoriaunified.org/MET) and following them on Facebook (@PeoriaMET)and Instagram (@peoriaunifiedmet).
International Women's Day is a global day that celebrates the achievements of women and raises awareness for gender equality. Today and every day, WCUI is celebrating the hundreds of WCUI faculty, staff, students, and alumni that identify as women who have made such a significant impact on our education and healthcare system not only during the pandemic over the last 20+ years since being founded.
Female Co-Founded
WCUI School of Medical Imaging and Nursing was co-founded over 20 years ago by Myra Chason, BS, BSN, RDMS, a well-known nurse and diagnostic medical sonography instructor, and Dr. Neville Smith, M.D., a board-certified radiologist. Myra Chason and Dr. Neville Smith shared one passion and goal, to develop a college that provided the highest quality sonography, magnetic resonance imaging (MRI), and nursing education to our communities. In the beginnings of WCUI, Myra took on teaching lecture and lab courses, helping enroll new students, developing curriculum, all while running a new college in Beverly Hills, California.
Today, she leads three WCUI campuses, now in Los Angeles, California, Ontario, California, and Phoenix, Arizona. Program offerings have grown, with eight Bachelors, Associates, and diploma programs, with more on the way. In addition, the curriculum continues to adapt to changes in the industry to support our student's career goals.
Women at WCUI
Every year WCUI is expanding, with additions of new Directors, educators, and staff to support our growth. As of March 2021, 61% of our faculty and staff members at all three WCUI campuses identify as female. Our female-identifying team members are in a range of roles at the corporate and campus level. Including, Campus Directors, Director of Education, Program Directors, Corporate Leaders, Department Directors, Instructors, and more.
According to our September 2020 student population report, 81% of students attending all three WCUI campuses at that time identified as female. Of that 81 percent, 73% identified as a Person of Color (POC). Our female-identifying students were enrolled in full-range of programs including:
Women in Healthcare
According to the 2020 Bureau of Labor Statistics, in 2020:
90% of Licensed Practical and Licensed Vocational Nurses (LPN & LVN) were women,
84% of employed Diagnostic Medical Sonographers were women, 

71.9% of Cardiovascular Technologists and Technicians were women,
and 58.8% of Magnetic Resonance Imaging Technologists were women.
Women are dominating the healthcare field. They are the ones on the frontlines protecting our families and friends while risking their own health.
We Support You
WCUI is celebrating these women. They are our WCUI Family and they have made a significant impact on WCUI's education and our healthcare system. We stand with them and support them as we work towards a society of gender equality and recognize their strength. We will continue to work hard to produce a welcome and equal environment for them, to lift them up towards their goals, and break those glass ceilings.
WCUI wants to recognize all the amazing women in the healthcare field for the supportive care they've provided our communities through the pandemic. Women are on the frontlines making a significant impact on the health and minds of our communities. From sonographers to nurses to MRI technologists, to educators, to leaders, and everything in between. We applaud and support the women in our community for their talents, diversity, leadership, and dedication to education and healthcare.
We invite everyone to celebrate these women. Support their career and passion, stand up for them to forge a gender-equal world.
WCUI is excited to formally introduce you to the newest member of the WCUI School of Nursing team, Catherine Jagos, MSN-Ed, BSN, RN! Catherine Jagos will be leading the new Practical Nursing program starting this July at the new Arizona campus in Midtown Phoenix as the Director of Practical Nursing. Catherine has a multitude of educational and real-life experiences to share with our students and faculty.
MEET CATHERINE JAGOS, MSN-Ed, BSN, RN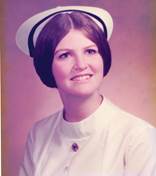 Catherine Jagos brings over 40 years of nursing experience to her Director of Practical Nursing position. In 1972, she earned her diploma in nursing at Hurley School of Nursing then worked as a Psychiatric Nurse for one year before moving to Midland, Michigan in 1973. There she was a full-time Emergency Nurse for 32 years and a part-time shift administrator for a 200-bed hospital. Responsibilities during that time included orienting all new nurses into the emergency department (ED), teaching, as well as, mentoring EMTs and paramedics. She enjoyed precepting nursing students from local Nursing programs and colleges. 
Catherine graduated from Graceland University with a BSN in Nursing in 1994.  A year later in 1995 while still working full-time in the emergency department, she began teaching Nursing Pharmacology at Delta College in Saginaw, Michigan. In addition, she taught Basic Life Support, Pediatric Life Support, Advanced Life Support, Neonatal Life Support, Emergency Nurses Pediatric Course, Advanced Trauma Life Support, Emergency Nurses Trauma Course and Prehospital Life Support throughout the state of Michigan.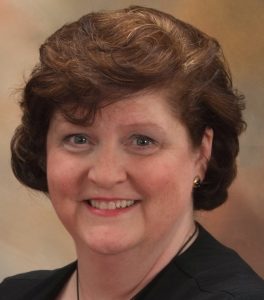 In 2005, Catherine moved to Arizona where she was employed at Mercy Gilbert Medical Center in the role of Clinical Educator for the Emergency Department.  During that period, she continued her nursing education and attended Grand Canyon University where she earned her Master's Degree in Nursing Education with an emphasis in Simulation. Using her knowledge in simulation, she was part of the group that started and organized the simulation lab for Mercy Gilbert Regional Medical Center and Chandler Regional Medical Center. As a part of her success, she was published in the textbooks for Emergency Nurses Trauma Course and the Geriatric Emergency Nurses Education in 2014.
In 2014, Catherine retired from Mercy Gilbert but was persuaded to help teach at East Valley Institute of Technology Simulation Lab. This progressed to teaching an entire class to then becoming the Director of the Practical Nursing Program. In 2019, she left East Valley Institute of Technology (EVIT) to work for WCUI as the Director of the new Practical Nursing Program where she continues to enjoy the challenge of building a new program using the high standards of WCUI.
WELCOME TO WCUI, CATHERINE!
WCUI is thrilled to have Catherine Jagos as a fundamental part of our goal to bring educated and prepared nurses to the State of Arizona. WCUI School of Nursing is enrolling now for a July start for our Practical Nursing Program at our Phoenix campus! To learn more, connect with our admissions team by filling out the form HERE. 
Contact the Phoenix Admissions Team:
Email: ph.admissions@wcui.edu
Phone: (602) 954-3834
WCUI is launching a Practical Nursing program that has been built for the next generation of Arizona Practical Nurses! In March, WCUI School of Nursing completed the approval process to offer a Practical Nursing diploma program at our Phoenix, Arizona campus. We are now accepting applications for an anticipated July 2020 start at our new campus in Midtown Phoenix. 
"The spread of COVID-19 is demonstrating the need for a strong nursing workforce more than any event in recent history." Myra Chason, BSN, CEO and Owner of WCUI stated.  "WCUI School of Nursing is excited to introduce the Practical Nursing Program and classes will start in July of this year. Phoenix needs Practical Nurses and we are proud to provide their education." 
The WCUI Practical Nursing program is a 12-month, 3 day a week diploma program that will prepare students to advance their nursing career and meet the growing demand for nurses in the field. The program combines theory, technical skill, biology, pharmacology, simulation labs, NCLEX preparation, and off-site clinical experiences to provide students with the skills and competencies they need to start their career as a Practical Nurse.
The Practical Nursing program is a great opportunity for those who have healthcare experience as a CNA/ LNA, MA, EMS, or more and are looking to further their healthcare journey in the nursing field.
To learn more about WCUI School of Nursing's program and admissions requirements for the Practical Nursing program, please visit: https://nursing.wcui.edu/practical-nursing-program/
Why WCUI?
Our Practical Nursing program has been approved by the Arizona Board of Nursing (AZBN).
Flexible schedules to fit any lifestyle. Classes and labs are held 3 days a week to help you maintain the work/life balance you need while you pursue a career in nursing.
Gain knowledge from experienced nursing professionals.
Our Practical Nursing program prepares you to sit for the NCLEX exam, which is required to enter the workforce as an LPN.
Receive hands-on experience in simulation lab and off-site clinical sites while completing the program.
WCUI School of Nursing Programs
The Practical Nursing program joins WCUI School of Nursing's Vocational Nursing program offered at our California campuses in Los Angeles and Ontario. Our California Vocational Nursing program has produced successful graduates for almost 10 years! WCUI's Vocational Nursing program's current California NCLEX-PN pass rate is 86.67% at our LA campus and 89.47% for the Ontario campus. To learn more about the WCUI School of Nursing and all our nursing programs, please visit nursing.wcui.edu
To see the full press release about WCUI's brand new Practical Nursing program, follow the link here: LPN in AZ Press Release