Happy Nurses Week! National Nurses Week begins each year on May 6th and ends on May 12th, Florence Nightingale's birthday. During this week we nationally recognize nurses in every step of their profession, from students to retired nursing veterans, for their hard work and resilience in a demanding profession. Nurses are there with compassion when we are ill, hurt, lost, and fighting for our lives. Nurses give us hope. 
A MESSAGE FROM OUR NURSING LEADERS
This year we have a special video from our Chief Nursing Officer and the Directors of Nursing at our three campuses, where they reflect on what Nurses Week means to them, how their fellow nurses, nursing educators, and nursing students, have made a lasting impression on their careers as nursing leaders, and give thanks for your compassion and strength. 
Watch the Full Video here:
Nursing Faculty and Students, we will be distributing new swag items to celebrate you. Please connect with your Director of Nursing on how to collect yours if you haven't already!
THANK YOU, NURSES
We would like to thank you for being the rock that takes care of our families, friends, and colleagues, the educators that create lasting impacts on our future nurses, and the students that persevere through tough times to be the best nurse they can be. Thank you for your dedication to this profession. 
WCUI is excited to formally introduce you to the newest member of the WCUI School of Nursing team, Catherine Jagos, MSN-Ed, BSN, RN! Catherine Jagos will be leading the new Practical Nursing program starting this July at the new Arizona campus in Midtown Phoenix as the Director of Practical Nursing. Catherine has a multitude of educational and real-life experiences to share with our students and faculty.
MEET CATHERINE JAGOS, MSN-Ed, BSN, RN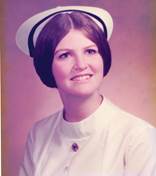 Catherine Jagos brings over 40 years of nursing experience to her Director of Practical Nursing position. In 1972, she earned her diploma in nursing at Hurley School of Nursing then worked as a Psychiatric Nurse for one year before moving to Midland, Michigan in 1973. There she was a full-time Emergency Nurse for 32 years and a part-time shift administrator for a 200-bed hospital. Responsibilities during that time included orienting all new nurses into the emergency department (ED), teaching, as well as, mentoring EMTs and paramedics. She enjoyed precepting nursing students from local Nursing programs and colleges. 
Catherine graduated from Graceland University with a BSN in Nursing in 1994.  A year later in 1995 while still working full-time in the emergency department, she began teaching Nursing Pharmacology at Delta College in Saginaw, Michigan. In addition, she taught Basic Life Support, Pediatric Life Support, Advanced Life Support, Neonatal Life Support, Emergency Nurses Pediatric Course, Advanced Trauma Life Support, Emergency Nurses Trauma Course and Prehospital Life Support throughout the state of Michigan.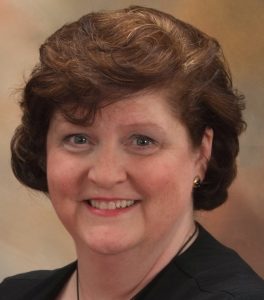 In 2005, Catherine moved to Arizona where she was employed at Mercy Gilbert Medical Center in the role of Clinical Educator for the Emergency Department.  During that period, she continued her nursing education and attended Grand Canyon University where she earned her Master's Degree in Nursing Education with an emphasis in Simulation. Using her knowledge in simulation, she was part of the group that started and organized the simulation lab for Mercy Gilbert Regional Medical Center and Chandler Regional Medical Center. As a part of her success, she was published in the textbooks for Emergency Nurses Trauma Course and the Geriatric Emergency Nurses Education in 2014.
In 2014, Catherine retired from Mercy Gilbert but was persuaded to help teach at East Valley Institute of Technology Simulation Lab. This progressed to teaching an entire class to then becoming the Director of the Practical Nursing Program. In 2019, she left East Valley Institute of Technology (EVIT) to work for WCUI as the Director of the new Practical Nursing Program where she continues to enjoy the challenge of building a new program using the high standards of WCUI.
WELCOME TO WCUI, CATHERINE!
WCUI is thrilled to have Catherine Jagos as a fundamental part of our goal to bring educated and prepared nurses to the State of Arizona. WCUI School of Nursing is enrolling now for a July start for our Practical Nursing Program at our Phoenix campus! To learn more, connect with our admissions team by filling out the form HERE. 
Contact the Phoenix Admissions Team:
Email: ph.admissions@wcui.edu
Phone: (602) 954-3834
WCUI is launching a Practical Nursing program that has been built for the next generation of Arizona Practical Nurses! In March, WCUI School of Nursing completed the approval process to offer a Practical Nursing diploma program at our Phoenix, Arizona campus. We are now accepting applications for an anticipated July 2020 start at our new campus in Midtown Phoenix. 
"The spread of COVID-19 is demonstrating the need for a strong nursing workforce more than any event in recent history." Myra Chason, BSN, CEO and Owner of WCUI stated.  "WCUI School of Nursing is excited to introduce the Practical Nursing Program and classes will start in July of this year. Phoenix needs Practical Nurses and we are proud to provide their education." 
The WCUI Practical Nursing program is a 12-month, 3 day a week diploma program that will prepare students to advance their nursing career and meet the growing demand for nurses in the field. The program combines theory, technical skill, biology, pharmacology, simulation labs, NCLEX preparation, and off-site clinical experiences to provide students with the skills and competencies they need to start their career as a Practical Nurse.
The Practical Nursing program is a great opportunity for those who have healthcare experience as a CNA/ LNA, MA, EMS, or more and are looking to further their healthcare journey in the nursing field.
To learn more about WCUI School of Nursing's program and admissions requirements for the Practical Nursing program, please visit: https://nursing.wcui.edu/practical-nursing-program/
Why WCUI?
Our Practical Nursing program has been approved by the Arizona Board of Nursing (AZBN).
Flexible schedules to fit any lifestyle. Classes and labs are held 3 days a week to help you maintain the work/life balance you need while you pursue a career in nursing.
Gain knowledge from experienced nursing professionals.
Our Practical Nursing program prepares you to sit for the NCLEX exam, which is required to enter the workforce as an LPN.
Receive hands-on experience in simulation lab and off-site clinical sites while completing the program.
WCUI School of Nursing Programs
The Practical Nursing program joins WCUI School of Nursing's Vocational Nursing program offered at our California campuses in Los Angeles and Ontario. Our California Vocational Nursing program has produced successful graduates for almost 10 years! WCUI's Vocational Nursing program's current California NCLEX-PN pass rate is 86.67% at our LA campus and 89.47% for the Ontario campus. To learn more about the WCUI School of Nursing and all our nursing programs, please visit nursing.wcui.edu
To see the full press release about WCUI's brand new Practical Nursing program, follow the link here: LPN in AZ Press Release
According to MinorityNurse.com, in 2013 23.6% of the nursing population identified as black or African-American, amounting to the second-largest racial/ethnic population in the nursing community. And about 279,600 RNs and 162,800 LPN/LVNs identified as black or African-American. This number continues to grow in the nursing field thanks to the trailblazers and leaders, who have fought against discrimination and supported an equal-opportunity for women and men of all colors to gain an education and make a difference as a nurse. In honor of Black History Month, we recognize a few of many African-American leaders who have changed the nursing world, healthcare, and our society.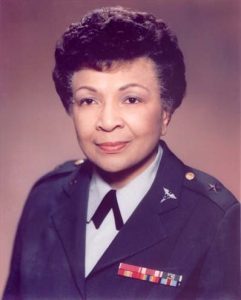 Hazel W. Johnson-Brown
As a child, Hazel aspired to become a nurse and first applied to the Chester School of Nursing but was denied admission because she was African-American. However, she continued to pursue her nursing dreams and trained and graduated from the Harlem Hospital School of Nursing in New York. Hazel continued to flourish in her career earning her nursing bachelor's degree from the Harlem Hospital School of nursing, serving in the US Army in Japan and Korea training nurses headed to the front lines of the Vietnam War, and becoming the first black woman to achieve the ranking of brigadier general and leading the US Army Nurse Corps.
Throughout her life and career, Hazel W Johnson-Brown continued to focus on expanding her education eventually earning her masters degree and a Ph.D. in educational administration.
To learn more about Hazel W. Johnson-Brown visit: https://www.awfdn.org/trailblazers/brig-gen-hazel-johnson-brown/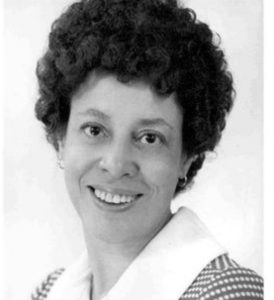 Goldie D. Brangman
Goldie D. Brangman, CRNA, MEd, MBA is the first and only African American president of the American Association of Nurse Anesthetics. Goldie was also a critical part of the surgical team that saved Martin Luther King Jr.'s life after he was stabbed during an assassination attempt in 1958. After convincing then New York Governor Averill Harriman to not risk Martin Luther King Jr.'s life by moving him to a different hospital, Harlem Hospital Chief of Surgery, Dr. Maynard and his team were chosen to begin the complex surgery to save MLK Jr's life. Goldie Brangman was a part of that team and was responsible for physically operating the breathing bag that kept King alive during surgery. Once the letter opener used to stab Martin Luther King Jr. was removed, Brangman was the nurse anesthetist to finish Dr. King's anesthetic.
After the life-saving operation, Goldie Brangman remained at Harlem Hospital for another 45 years and continued on to have a successful career including serving as the CRNA AANA President from 1973-74, volunteering for the American Red Cross at the age of 100 years old and is an active member of AANA.
To learn more about Goldie D. Brangman please visit: https://nurse.org/articles/nurse-anesthetist-crna-goldie-brangman-saved-MLK/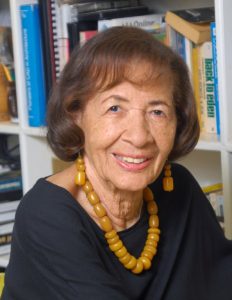 Betty Smith Williams
Betty Smith Williams, Dr.PH, MN, MSN, RN, FAAN became the first African-American student to earn her nursing credentials from the Frances Payne Bolton School of Nursing and the first African-American individual to teach at a higher education institution in California. Williams recognized the need to provide a community to unite African-American nurses and focus on health issues that were particularly acute in minority communities. She founded the Council of Black Nurses in Los Angeles, helped establish the National Black Nurses Association (NBNA) in 1971, and the National Coalition of Ethnic Minority Nurse Associations, Inc. (NCEMNA). She served as NBNA president from 1995 to 1999 and has remained active in the organization through the decades. She served as a Professor at Mount Saint Mary's College, University of California Los Angeles (UCLA), and California State University Long Beach; Assistant Dean of UCLA School of Nursing; Dean & Professor at University of Colorado Health Sciences Center School of Nursing; and Founding Dean of American University of Health Sciences School of Nursing, 
Throughout her career, she has fought to provide a voice for the African-American community and improve healthcare for African-Americans across the country.
To learn more about Betty Smith Williams please visit:
https://case.edu/think/fall2016/nurses-of-color.html#.XllWOxNKit8
https://minoritynurse.com/celebrating-excellence-past-present-and-future/
https://ncemna.org/president-emerita-dr-betty-smith-williams-ph-mn-msn-rn-faan/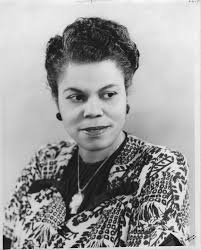 Estelle Massey Osborne
Estelle Massey Osborne was the first African-American woman to earn her masters in nursing. She dedicated her career to ending discrimination in society and in the national nursing organizations. During the 1940s, she helped expand the number of nursing schools accepting black students and led the lifting of the color ban in the US Navy and Army. She later became the first African-American faculty member at New York University and continued to inspire her students and fight for nurse's rights. Today, the Estelle Massey Osborne scholarship helps support nurses who want to follow in her footsteps and earn their masters in nursing.
To learn more about other African-American leaders in the Nursing world, see Nurse.org's latest blog: https://nurse.org/articles/black-history-month-nursing-leaders/