WCUI is excited to formally introduce you to the newest member of the WCUI School of Nursing team, Catherine Jagos, MSN-Ed, BSN, RN! Catherine Jagos will be leading the new Practical Nursing program starting this July at the new Arizona campus in Midtown Phoenix as the Director of Practical Nursing. Catherine has a multitude of educational and real-life experiences to share with our students and faculty.
MEET CATHERINE JAGOS, MSN-Ed, BSN, RN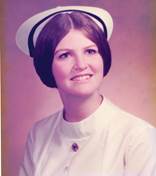 Catherine Jagos brings over 40 years of nursing experience to her Director of Practical Nursing position. In 1972, she earned her diploma in nursing at Hurley School of Nursing then worked as a Psychiatric Nurse for one year before moving to Midland, Michigan in 1973. There she was a full-time Emergency Nurse for 32 years and a part-time shift administrator for a 200-bed hospital. Responsibilities during that time included orienting all new nurses into the emergency department (ED), teaching, as well as, mentoring EMTs and paramedics. She enjoyed precepting nursing students from local Nursing programs and colleges. 
Catherine graduated from Graceland University with a BSN in Nursing in 1994.  A year later in 1995 while still working full-time in the emergency department, she began teaching Nursing Pharmacology at Delta College in Saginaw, Michigan. In addition, she taught Basic Life Support, Pediatric Life Support, Advanced Life Support, Neonatal Life Support, Emergency Nurses Pediatric Course, Advanced Trauma Life Support, Emergency Nurses Trauma Course and Prehospital Life Support throughout the state of Michigan.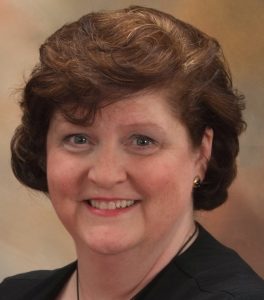 In 2005, Catherine moved to Arizona where she was employed at Mercy Gilbert Medical Center in the role of Clinical Educator for the Emergency Department.  During that period, she continued her nursing education and attended Grand Canyon University where she earned her Master's Degree in Nursing Education with an emphasis in Simulation. Using her knowledge in simulation, she was part of the group that started and organized the simulation lab for Mercy Gilbert Regional Medical Center and Chandler Regional Medical Center. As a part of her success, she was published in the textbooks for Emergency Nurses Trauma Course and the Geriatric Emergency Nurses Education in 2014.
In 2014, Catherine retired from Mercy Gilbert but was persuaded to help teach at East Valley Institute of Technology Simulation Lab. This progressed to teaching an entire class to then becoming the Director of the Practical Nursing Program. In 2019, she left East Valley Institute of Technology (EVIT) to work for WCUI as the Director of the new Practical Nursing Program where she continues to enjoy the challenge of building a new program using the high standards of WCUI.
WELCOME TO WCUI, CATHERINE!
WCUI is thrilled to have Catherine Jagos as a fundamental part of our goal to bring educated and prepared nurses to the State of Arizona. WCUI School of Nursing is enrolling now for a July start for our Practical Nursing Program at our Phoenix campus! To learn more, connect with our admissions team by filling out the form HERE. 
Contact the Phoenix Admissions Team:
Email: ph.admissions@wcui.edu
Phone: (602) 954-3834
A big congratulations are in order for our California campus nursing students! The current California NCLEX Pass Rates at our Ontario campus is 89.47% and 86.67% at our Los Angeles campus! We are so proud of our nursing students and all the hard work they put into their education to be the best nurses they can be.
THANK YOU HEALTHCARE HEROES
With the upcoming nursing shortage and the sudden pandemic our world is battling, nurses are as critical as ever to healthcare. The care and resilience nurses at all levels provide our friends and family inspires us daily. Nurses are standing alongside doctors, technologists, and other medical professionals taking care of our communities. We want to thank all of our nurses out there for keeping us safe while risking their own health. Whether you are a WCUI School of Nursing LVN or not, we stay home for you! 
OUR WORLD NEEDS NURSES
If you have ever considered a career as a nurse, now is the time to start. Our WCUI Vocational Nursing program is now available online through the COVID-19 crisis so you can pursue a nursing career while you stay safe at home. By combining the use of virtual simulation and interactive online lectures, we are able to provide the education you expect from WCUI School of Nursing.
NCLEX-PN reviews are integrated during classes at each level of the program* to help you prepare for the NCLEX exam after graduation. Students will have the opportunity to become familiar with the material and testing format of the NCLEX exam and see where their strengths and weaknesses lie. Our nursing faculty is always on-hand to provide further NCLEX reviews and study assistance throughout the VN program to help our nursing students succeed.
Are you interested in becoming a licensed vocational nurse? We are currently enrolling at our Los Angeles and Ontario campuses for the Summer term start in June 2020! Our admissions team is ready to assist you through the process and figure out if our vocational nursing program is the right move for your healthcare career. Virtual Admissions Interviews are available! Give us a call at (888)315-4993 or email admissions@wcui.edu.
For more information on prepping for the NCLEX exam visit:
https://www.ncsbn.org/nclex.htm
https://nursejournal.org/articles/6-things-to-know-about-the-nclex-examination/
For more information on the licensure requirements in California: https://www.nursinglicensure.org/state/nursing-license-california.html
* Current NCLEX Quarter Rates up through Qtr4 2019. Please see www.bvnpt.ca.gov for per campus rates.
* WCUI's Vocational Nursing program only leads to licensure in the State of California.
According to MinorityNurse.com, in 2013 23.6% of the nursing population identified as black or African-American, amounting to the second-largest racial/ethnic population in the nursing community. And about 279,600 RNs and 162,800 LPN/LVNs identified as black or African-American. This number continues to grow in the nursing field thanks to the trailblazers and leaders, who have fought against discrimination and supported an equal-opportunity for women and men of all colors to gain an education and make a difference as a nurse. In honor of Black History Month, we recognize a few of many African-American leaders who have changed the nursing world, healthcare, and our society.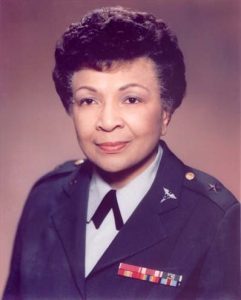 Hazel W. Johnson-Brown
As a child, Hazel aspired to become a nurse and first applied to the Chester School of Nursing but was denied admission because she was African-American. However, she continued to pursue her nursing dreams and trained and graduated from the Harlem Hospital School of Nursing in New York. Hazel continued to flourish in her career earning her nursing bachelor's degree from the Harlem Hospital School of nursing, serving in the US Army in Japan and Korea training nurses headed to the front lines of the Vietnam War, and becoming the first black woman to achieve the ranking of brigadier general and leading the US Army Nurse Corps.
Throughout her life and career, Hazel W Johnson-Brown continued to focus on expanding her education eventually earning her masters degree and a Ph.D. in educational administration.
To learn more about Hazel W. Johnson-Brown visit: https://www.awfdn.org/trailblazers/brig-gen-hazel-johnson-brown/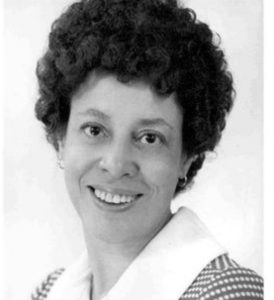 Goldie D. Brangman
Goldie D. Brangman, CRNA, MEd, MBA is the first and only African American president of the American Association of Nurse Anesthetics. Goldie was also a critical part of the surgical team that saved Martin Luther King Jr.'s life after he was stabbed during an assassination attempt in 1958. After convincing then New York Governor Averill Harriman to not risk Martin Luther King Jr.'s life by moving him to a different hospital, Harlem Hospital Chief of Surgery, Dr. Maynard and his team were chosen to begin the complex surgery to save MLK Jr's life. Goldie Brangman was a part of that team and was responsible for physically operating the breathing bag that kept King alive during surgery. Once the letter opener used to stab Martin Luther King Jr. was removed, Brangman was the nurse anesthetist to finish Dr. King's anesthetic.
After the life-saving operation, Goldie Brangman remained at Harlem Hospital for another 45 years and continued on to have a successful career including serving as the CRNA AANA President from 1973-74, volunteering for the American Red Cross at the age of 100 years old and is an active member of AANA.
To learn more about Goldie D. Brangman please visit: https://nurse.org/articles/nurse-anesthetist-crna-goldie-brangman-saved-MLK/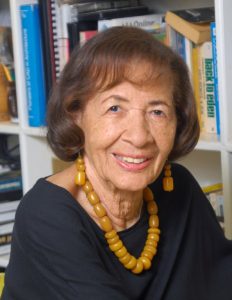 Betty Smith Williams
Betty Smith Williams, Dr.PH, MN, MSN, RN, FAAN became the first African-American student to earn her nursing credentials from the Frances Payne Bolton School of Nursing and the first African-American individual to teach at a higher education institution in California. Williams recognized the need to provide a community to unite African-American nurses and focus on health issues that were particularly acute in minority communities. She founded the Council of Black Nurses in Los Angeles, helped establish the National Black Nurses Association (NBNA) in 1971, and the National Coalition of Ethnic Minority Nurse Associations, Inc. (NCEMNA). She served as NBNA president from 1995 to 1999 and has remained active in the organization through the decades. She served as a Professor at Mount Saint Mary's College, University of California Los Angeles (UCLA), and California State University Long Beach; Assistant Dean of UCLA School of Nursing; Dean & Professor at University of Colorado Health Sciences Center School of Nursing; and Founding Dean of American University of Health Sciences School of Nursing, 
Throughout her career, she has fought to provide a voice for the African-American community and improve healthcare for African-Americans across the country.
To learn more about Betty Smith Williams please visit:
https://case.edu/think/fall2016/nurses-of-color.html#.XllWOxNKit8
https://minoritynurse.com/celebrating-excellence-past-present-and-future/
https://ncemna.org/president-emerita-dr-betty-smith-williams-ph-mn-msn-rn-faan/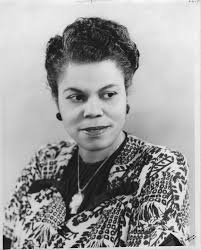 Estelle Massey Osborne
Estelle Massey Osborne was the first African-American woman to earn her masters in nursing. She dedicated her career to ending discrimination in society and in the national nursing organizations. During the 1940s, she helped expand the number of nursing schools accepting black students and led the lifting of the color ban in the US Navy and Army. She later became the first African-American faculty member at New York University and continued to inspire her students and fight for nurse's rights. Today, the Estelle Massey Osborne scholarship helps support nurses who want to follow in her footsteps and earn their masters in nursing.
To learn more about other African-American leaders in the Nursing world, see Nurse.org's latest blog: https://nurse.org/articles/black-history-month-nursing-leaders/
In a recent Gallup poll, nurses ranked #1 for honesty and ethics 17 YEARS IN A ROW! 84% of Americans surveyed rated the honesty and ethics of nurses as very high or high among a diverse list of professions.
"Nurses are the rare professionals who invest their mind, body and spirit into caring and advocating for others every day of their career. Congratulations to my peers, colleagues and every nurse in the industry." said Holly Carlson, MS, RN, CCRN, SME writer, clinical nursing, at Relias.
About the Gallup Survey
Since 1976, Gallup has been conducting surveys to measure the public's views on a wide variety of professions' level of honesty and ethical standards. Throughout the years, nurses have remained at the top of the list, maintaining the public's trust. With the exception of 2001, where firefighters ranked highest after 9/11, nursing continues to outpace other professions since it was added to the list in 1999.
Nurses in the News
The results of the Gallup survey come as no surprise. Nurses are constantly in headlines for their compassion and heroics. A quick google search and you'll find headlines like:
"Huntsville Nurse Surprised With Army Honor"  – Olivia Parsons, worked with the Red Cross to get a soldier home from overseas to see his dying mother.

"Nurse Helps Prevent House Fire During New Year's Eve Celebrations"  – A nurse, who doesn't want any credit, may have prevented a house fire.

"Heart Hero: Cato Nurse Receives Red Cross Award For Saving Man's Life" –  Freeborn saved a man who went into cardiac arrest along with three other nurses who happened to be nearby. For their effort the were honored at the 20th annual Real Heroes Breakfast by the American Red Cross of Central New York in December.

"Shore Medical Center Names Marmora Nurse Guardian Angel of Month" – Shore Medical Center recognized float team nurse Courtney Gambino-Quinn, RN, as its December 2018 Guardian Angel of the Month for providing passionate and exceptional care to Shore's patients. 
And the list goes on! Compassion and respect has always been at the core of nursing.
"In general, nurses enter the profession because they want to help people," said Maria Morales, MSN, RN, CPAN, director of clinical education and content at Relias. "Many had a personal or family experience that inspired them to enter healthcare to assist others through health situations. One typically does not enter the nursing field for fame or fortune, but rather as a way to serve others. It's heartwarming to see how the public respects and honors the servant leadership of nurses."
Congratulations Nurses!
Congratulations to all aspiring and established nurses in the field! WCUI salutes you and your continued ability to lead with honesty, care, and humanity!
To see the full Gallup Survey visit: https://news.gallup.com/poll/1654/honesty-ethics-professions.aspx