Happy Nurses Week! National Nurses Week begins each year on May 6th and ends on May 12th, Florence Nightingale's birthday. During this week we nationally recognize nurses in every step of their profession, from students to retired nursing veterans, for their hard work and resilience in a demanding profession. Nurses are there with compassion when we are ill, hurt, lost, and fighting for our lives. Nurses give us hope. 
A MESSAGE FROM OUR NURSING LEADERS
This year we have a special video from our Chief Nursing Officer and the Directors of Nursing at our three campuses, where they reflect on what Nurses Week means to them, how their fellow nurses, nursing educators, and nursing students, have made a lasting impression on their careers as nursing leaders, and give thanks for your compassion and strength. 
Watch the Full Video here:
Nursing Faculty and Students, we will be distributing new swag items to celebrate you. Please connect with your Director of Nursing on how to collect yours if you haven't already!
THANK YOU, NURSES
We would like to thank you for being the rock that takes care of our families, friends, and colleagues, the educators that create lasting impacts on our future nurses, and the students that persevere through tough times to be the best nurse they can be. Thank you for your dedication to this profession. 
This month, WCUI is celebrating 5 years of a wonderful partnership with Peoria MET Academy! Five years ago, Peoria MET brought their first class of medical students to WCUI's original WCUI Phoenix campus to take a tour of our medical imaging labs. Since then, WCUI has hosted field trips for Peoria MET's medical students to visit our campus. During the visits, students tour our labs and get a first-hand experience of what it takes to become a sonographer, MRI technologist, and nurse.
Our Partnership 
Throughout the years, WCUI has donated ultrasound machines to Peoria MET. The ultrasound machines allow their class of over 50 medical students a chance to learn the basics of ultrasound while completing their high school education. By receiving this hands-on experience, Peoria students are able to discover all aspects of the medical field including the exciting field of medical imaging!
During our five-year partnership, WCUI has provided student volunteers to help train Peoria's students and sometimes their other faculty members on the donated ultrasound machines, sharing the amazing feat of seeing with sound.
New Donations & A Tour of the New Campus
In February 2021, we had the opportunity to donate four more ultrasound machines to continue to support Peoria MET programs. After a year of canceled field trips, Peoria MET's Medical Strand Instructor, Kathy Kasney, and two MET students took a tour of the brand new Phoenix campus.
During their visit, Kathy and her students presented the WCUI Phoenix campus with a signed poster and student-made, machine etched tokens of appreciation featuring their logo and ours. A wonderful heartfelt gesture that symbolizes our collaboration with them over the years.
Kathy and her students were able to learn more about our new Practical Nursing program and meet with our Director of Practical Nursing Catherine Jagos. Catherine invited Kathy and her students to practice a few nursing skills in our brand new nursing simulation lab!
We are thrilled to continue this partnership with Peoria MET. Together we help their students gain knowledge and skills to pursue their goals of becoming our future healthcare professionals.
About Peoria MET
Peoria MET is a local Arizona Profesional Academy whose programs allow students to realize their strengths and passions by exploring potential science, engineering, technology, and math (STEM) professions. The MET Professional Academy is designed to motivate students by treating them as working professionals. The programs prepare them for post-secondary education and careers in high-demand STEM fields. You can learn more about Peoria MET by visiting their website (www.peoriaunified.org/MET) and following them on Facebook (@PeoriaMET)and Instagram (@peoriaunifiedmet).
LVN vs LPN: What's the Difference?
Prior to World War II, no state in the US actually provided licensure for nurses. Almost immediately after the war ended, however, states began passing legislation that created a lot of the licensing bodies we deal with today. It was at this time that a lot of the acronyms that we are now familiar with – like RNs – came into existence.
Two of the most prominent are also among the most often confused: LVNs and LPNs, or licensed vocational nurses and licensed practical nurses. But what are the differences between these two roles, and what are the responsibilities of one over the other? The answers to those questions require you to keep a few key things in mind.
Licensed Vocational Nurses: An Overview
Maybe the most important thing to understand about licensed vocational nurses is that they are essentially just LPNs that go by a different name. The term "licensed vocational nurse" is actually used to describe all of the functions outlined above in Texas and California. The term "licensed practical nurse" is the one you will find nearly everywhere else in the United States. To that end, the difference between an LVN and an LPN ultimately comes down to where in the country you choose to work.
Both an LVN and an LPN will go through an incredible amount of medical training – something that is an essential part of their ongoing success in the field. Just a few of the important areas that they will study include but are not limited to ones like:
The human anatomy.
The administration of various medications.
Common processes used when treating diseases.
Therapeutic nursing care requirements.
Rehabilitative and restorative nursing care.
Some of the cultural differences they are likely to encounter when caring for patients.
The psychosocial impact that someone experiences when being diagnosed with a disease.
Nutrition.
And many, many others.
What is a Licensed Practical Nurse?
The most important thing to understand about both LPNs and LVNs is that their precise duties will typically vary depending on the state they find themselves working in. Having said that, one of the most important responsibilities for licensed practical nurses in particular often includes monitoring basic patient health – which itself includes all vital signs, as well as their overall condition. Staying on top of this information is critical, as it gives doctors and other healthcare officials a complete picture from which to work from.
Throughout the course of a day LPNs will also likely find themselves changing bandages, changing wound dressings and even inserting catheters depending on the patient. They will be responsible for taking down complete patient histories, as well as maintaining an accurate documentation of all care given.
They will help with various tests and procedures and will also provide basic hygiene care to patients – examples of which include helping them bathe or even go to the restroom as-needed.
But most importantly, they will also consult with registered nurses (RNs) on implementing care plans, as by that time they will already have an incredible level of experience with the patients themselves.
Another factor that will dictate exactly what a licensed practical nurse does during the course of day will come down to where they find themselves working. Different environments will naturally have different needs, and some of the most common include:
Hospital settings. Here, an LPN is most likely to assist RNs and oversee nurse assistants to make sure that everyone is always on the same page regarding patient care.
Physician offices. In this environment, an LPN is most likely to be caring for wounds and (given everything going on in the world right now with the pandemic) assisting with the distribution of immunizations.
Rehabilitation centers. This is where an LPN will likely be responsible for offering critical therapeutic care to those recovering from some type of trauma, injury, or illness.
Much like licensed practical nurses, an LVN can be employed in a wide range of different types of environments depending on his or her preferences. In addition to hospitals and long-term care environments, they are also commonly found in private practice doctor's offices, at home health agencies and even in schools.
Likewise, both LVNs and LPNs need to have the same basic traits in order to be successful in the field. Because people in both positions will be working with a lot of sick people, and sick people are not necessarily known for being enthusiastic 100% of the time, they will need an exceptional level of patience to provide the greatest level of care possible.
Along the same lines, they will also need to be self-driven and self-organized people as both an LVN and an LPN will have many responsibilities on the job. Not only is this true in terms of specific care to different patients, but they will also have a variety of administrative tasks they will need to complete during a shift, too.
WCUI is excited to formally introduce you to the newest member of the WCUI School of Nursing team, Catherine Jagos, MSN-Ed, BSN, RN! Catherine Jagos will be leading the new Practical Nursing program starting this July at the new Arizona campus in Midtown Phoenix as the Director of Practical Nursing. Catherine has a multitude of educational and real-life experiences to share with our students and faculty.
MEET CATHERINE JAGOS, MSN-Ed, BSN, RN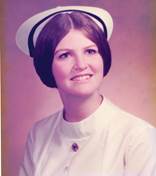 Catherine Jagos brings over 40 years of nursing experience to her Director of Practical Nursing position. In 1972, she earned her diploma in nursing at Hurley School of Nursing then worked as a Psychiatric Nurse for one year before moving to Midland, Michigan in 1973. There she was a full-time Emergency Nurse for 32 years and a part-time shift administrator for a 200-bed hospital. Responsibilities during that time included orienting all new nurses into the emergency department (ED), teaching, as well as, mentoring EMTs and paramedics. She enjoyed precepting nursing students from local Nursing programs and colleges. 
Catherine graduated from Graceland University with a BSN in Nursing in 1994.  A year later in 1995 while still working full-time in the emergency department, she began teaching Nursing Pharmacology at Delta College in Saginaw, Michigan. In addition, she taught Basic Life Support, Pediatric Life Support, Advanced Life Support, Neonatal Life Support, Emergency Nurses Pediatric Course, Advanced Trauma Life Support, Emergency Nurses Trauma Course and Prehospital Life Support throughout the state of Michigan.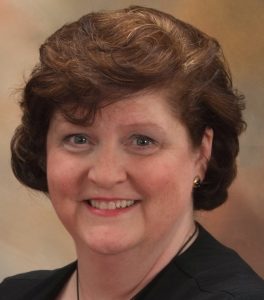 In 2005, Catherine moved to Arizona where she was employed at Mercy Gilbert Medical Center in the role of Clinical Educator for the Emergency Department.  During that period, she continued her nursing education and attended Grand Canyon University where she earned her Master's Degree in Nursing Education with an emphasis in Simulation. Using her knowledge in simulation, she was part of the group that started and organized the simulation lab for Mercy Gilbert Regional Medical Center and Chandler Regional Medical Center. As a part of her success, she was published in the textbooks for Emergency Nurses Trauma Course and the Geriatric Emergency Nurses Education in 2014.
In 2014, Catherine retired from Mercy Gilbert but was persuaded to help teach at East Valley Institute of Technology Simulation Lab. This progressed to teaching an entire class to then becoming the Director of the Practical Nursing Program. In 2019, she left East Valley Institute of Technology (EVIT) to work for WCUI as the Director of the new Practical Nursing Program where she continues to enjoy the challenge of building a new program using the high standards of WCUI.
WELCOME TO WCUI, CATHERINE!
WCUI is thrilled to have Catherine Jagos as a fundamental part of our goal to bring educated and prepared nurses to the State of Arizona. WCUI School of Nursing is enrolling now for a July start for our Practical Nursing Program at our Phoenix campus! To learn more, connect with our admissions team by filling out the form HERE. 
Contact the Phoenix Admissions Team:
Email: ph.admissions@wcui.edu
Phone: (602) 954-3834
WCUI is launching a Practical Nursing program that has been built for the next generation of Arizona Practical Nurses! In March, WCUI School of Nursing completed the approval process to offer a Practical Nursing diploma program at our Phoenix, Arizona campus. We are now accepting applications for an anticipated July 2020 start at our new campus in Midtown Phoenix. 
"The spread of COVID-19 is demonstrating the need for a strong nursing workforce more than any event in recent history." Myra Chason, BSN, CEO and Owner of WCUI stated.  "WCUI School of Nursing is excited to introduce the Practical Nursing Program and classes will start in July of this year. Phoenix needs Practical Nurses and we are proud to provide their education." 
The WCUI Practical Nursing program is a 12-month, 3 day a week diploma program that will prepare students to advance their nursing career and meet the growing demand for nurses in the field. The program combines theory, technical skill, biology, pharmacology, simulation labs, NCLEX preparation, and off-site clinical experiences to provide students with the skills and competencies they need to start their career as a Practical Nurse.
The Practical Nursing program is a great opportunity for those who have healthcare experience as a CNA/ LNA, MA, EMS, or more and are looking to further their healthcare journey in the nursing field.
To learn more about WCUI School of Nursing's program and admissions requirements for the Practical Nursing program, please visit: https://nursing.wcui.edu/practical-nursing-program/
Why WCUI?
Our Practical Nursing program has been approved by the Arizona Board of Nursing (AZBN).
Flexible schedules to fit any lifestyle. Classes and labs are held 3 days a week to help you maintain the work/life balance you need while you pursue a career in nursing.
Gain knowledge from experienced nursing professionals.
Our Practical Nursing program prepares you to sit for the NCLEX exam, which is required to enter the workforce as an LPN.
Receive hands-on experience in simulation lab and off-site clinical sites while completing the program.
WCUI School of Nursing Programs
The Practical Nursing program joins WCUI School of Nursing's Vocational Nursing program offered at our California campuses in Los Angeles and Ontario. Our California Vocational Nursing program has produced successful graduates for almost 10 years! WCUI's Vocational Nursing program's current California NCLEX-PN pass rate is 86.67% at our LA campus and 89.47% for the Ontario campus. To learn more about the WCUI School of Nursing and all our nursing programs, please visit nursing.wcui.edu
To see the full press release about WCUI's brand new Practical Nursing program, follow the link here: LPN in AZ Press Release