International Women's Day is a global day that celebrates the achievements of women and raises awareness for gender equality. Today and every day, WCUI is celebrating the hundreds of WCUI faculty, staff, students, and alumni that identify as women who have made such a significant impact on our education and healthcare system not only during the pandemic over the last 20+ years since being founded.
Female Co-Founded
WCUI School of Medical Imaging and Nursing was co-founded over 20 years ago by Myra Chason, BS, BSN, RDMS, a well-known nurse and diagnostic medical sonography instructor, and Dr. Neville Smith, M.D., a board-certified radiologist. Myra Chason and Dr. Neville Smith shared one passion and goal, to develop a college that provided the highest quality sonography, magnetic resonance imaging (MRI), and nursing education to our communities. In the beginnings of WCUI, Myra took on teaching lecture and lab courses, helping enroll new students, developing curriculum, all while running a new college in Beverly Hills, California.
Today, she leads three WCUI campuses, now in Los Angeles, California, Ontario, California, and Phoenix, Arizona. Program offerings have grown, with eight Bachelors, Associates, and diploma programs, with more on the way. In addition, the curriculum continues to adapt to changes in the industry to support our student's career goals.
Women at WCUI
Every year WCUI is expanding, with additions of new Directors, educators, and staff to support our growth. As of March 2021, 61% of our faculty and staff members at all three WCUI campuses identify as female. Our female-identifying team members are in a range of roles at the corporate and campus level. Including, Campus Directors, Director of Education, Program Directors, Corporate Leaders, Department Directors, Instructors, and more.
According to our September 2020 student population report, 81% of students attending all three WCUI campuses at that time identified as female. Of that 81 percent, 73% identified as a Person of Color (POC). Our female-identifying students were enrolled in full-range of programs including:
Women in Healthcare
According to the 2020 Bureau of Labor Statistics, in 2020:
90% of Licensed Practical and Licensed Vocational Nurses (LPN & LVN) were women,
84% of employed Diagnostic Medical Sonographers were women, 

71.9% of Cardiovascular Technologists and Technicians were women,
and 58.8% of Magnetic Resonance Imaging Technologists were women.
Women are dominating the healthcare field. They are the ones on the frontlines protecting our families and friends while risking their own health.
We Support You
WCUI is celebrating these women. They are our WCUI Family and they have made a significant impact on WCUI's education and our healthcare system. We stand with them and support them as we work towards a society of gender equality and recognize their strength. We will continue to work hard to produce a welcome and equal environment for them, to lift them up towards their goals, and break those glass ceilings.
WCUI wants to recognize all the amazing women in the healthcare field for the supportive care they've provided our communities through the pandemic. Women are on the frontlines making a significant impact on the health and minds of our communities. From sonographers to nurses to MRI technologists, to educators, to leaders, and everything in between. We applaud and support the women in our community for their talents, diversity, leadership, and dedication to education and healthcare.
We invite everyone to celebrate these women. Support their career and passion, stand up for them to forge a gender-equal world.
This year, the CDC is recommending everyone receive the flu shot this flu season​. The vaccine will help protect yourself and the people around you from the  flu. In addition, the flu shot can help reduce the impact on healthcare systems currently fighting to protect our communities from COVID-19. Call your healthcare provider or connect with your local pharmacy today to learn more about the flu shot and schedule an appointment before the flu season is upon us!
Where Can I Get a Flu Shot?
In addition to connecting with your healthcare provider, you can use the below resources to find a clinic and schedule a flu shot. Most insurance companies will cover the cost of the flu shot, but there are low-cost options for those without healthcare insurance:
Why Should I Get A Flu Shot?
Flu shots can reduce flu illnesses, doctors' visits, and missed work and school due to flu.  In addition, the vaccine can help protect others in your community who are at higher risk to have flu-related hospitalizations and deaths. With the current pandemic still underway, it's important to reduce the number of respiratory illnesses, like the flu from spreading throughout your community and potentially threatening the health of yourself and others.
Who Can Get a Flu Shot?
Everyone 6 months of age and older should get a flu shot every flu season with rare exceptions. More information on who should and who should not get a flu vaccine is available on the CDC website.
When Should I Get My Flu Shot?
The CDC recommends getting your flu shot before flu viruses begin spreading in your community. This is because it takes about two weeks after vaccination for antibodies to develop in the body and provide protection against the flu. Be sure to make plans to get vaccinated early in fall, before flu season begins. In fact, this year, the CDC recommends getting your flu shot by September or October to provide the best protection at the start of the flu season.
For the most up-to-date information or questions about the flu vaccine, please visit the CDC website and talk with your healthcare provider.
WCUI is excited to formally introduce you to the newest member of the WCUI School of Nursing team, Catherine Jagos, MSN-Ed, BSN, RN! Catherine Jagos will be leading the new Practical Nursing program starting this July at the new Arizona campus in Midtown Phoenix as the Director of Practical Nursing. Catherine has a multitude of educational and real-life experiences to share with our students and faculty.
MEET CATHERINE JAGOS, MSN-Ed, BSN, RN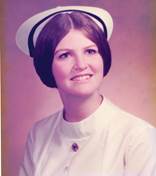 Catherine Jagos brings over 40 years of nursing experience to her Director of Practical Nursing position. In 1972, she earned her diploma in nursing at Hurley School of Nursing then worked as a Psychiatric Nurse for one year before moving to Midland, Michigan in 1973. There she was a full-time Emergency Nurse for 32 years and a part-time shift administrator for a 200-bed hospital. Responsibilities during that time included orienting all new nurses into the emergency department (ED), teaching, as well as, mentoring EMTs and paramedics. She enjoyed precepting nursing students from local Nursing programs and colleges. 
Catherine graduated from Graceland University with a BSN in Nursing in 1994.  A year later in 1995 while still working full-time in the emergency department, she began teaching Nursing Pharmacology at Delta College in Saginaw, Michigan. In addition, she taught Basic Life Support, Pediatric Life Support, Advanced Life Support, Neonatal Life Support, Emergency Nurses Pediatric Course, Advanced Trauma Life Support, Emergency Nurses Trauma Course and Prehospital Life Support throughout the state of Michigan.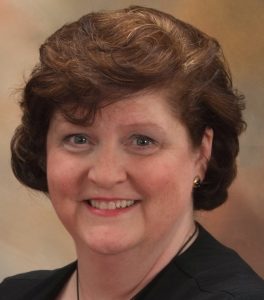 In 2005, Catherine moved to Arizona where she was employed at Mercy Gilbert Medical Center in the role of Clinical Educator for the Emergency Department.  During that period, she continued her nursing education and attended Grand Canyon University where she earned her Master's Degree in Nursing Education with an emphasis in Simulation. Using her knowledge in simulation, she was part of the group that started and organized the simulation lab for Mercy Gilbert Regional Medical Center and Chandler Regional Medical Center. As a part of her success, she was published in the textbooks for Emergency Nurses Trauma Course and the Geriatric Emergency Nurses Education in 2014.
In 2014, Catherine retired from Mercy Gilbert but was persuaded to help teach at East Valley Institute of Technology Simulation Lab. This progressed to teaching an entire class to then becoming the Director of the Practical Nursing Program. In 2019, she left East Valley Institute of Technology (EVIT) to work for WCUI as the Director of the new Practical Nursing Program where she continues to enjoy the challenge of building a new program using the high standards of WCUI.
WELCOME TO WCUI, CATHERINE!
WCUI is thrilled to have Catherine Jagos as a fundamental part of our goal to bring educated and prepared nurses to the State of Arizona. WCUI School of Nursing is enrolling now for a July start for our Practical Nursing Program at our Phoenix campus! To learn more, connect with our admissions team by filling out the form HERE. 
Contact the Phoenix Admissions Team:
Email: ph.admissions@wcui.edu
Phone: (602) 954-3834
WCUI prides itself on having interesting and inspirational faculty and staff at all our campuses, who are dedicated to our student's success. We are excited to introduce the first of many installments where WCUI sits down with one of our many talented faculty members to learn a little bit more about them beyond the classroom.
Name: Dr. Raafat Baheeg
Title: Lead Instructor of Medical Sciences and Regional Director of EKG and CVT at the WCUI Los Angeles Campus
Who is Dr. Raafat Baheeg?
Dr. Raafat Baheeg is a man of many talents. Not only is he an amazing instructor at the WCUI Los Angeles campus, but he is also an orthopedic surgeon, a musician, and a composer with his own home studio to produce worship music. Dr. Raafat prides himself on expanding his horizons beyond medicine and education. He loves music and being creative just as much as he loves teaching his students. Before joining WCUI in 2011, Dr. Raafat practiced medicine in Egypt where he met his wife. In 2005, Dr. Raafat and his family moved to the States. Dr. Raafat's wife is an architect for the California Baptist University, his son is a top salesman for T-Mobile, and his daughter is currently studying for her Master of Arts in Marriage and Family Therapy at Hope University.
Why WCUI?
Dr. Raafat was an instructor in many subjects prior to joining the WCUI team. He taught piano and languages, such as Arabic, to a multitude of different types of students. He absolutely loved teaching, but after being away from medicine for 20 years he wanted to return to the medical field. He had a mission to change students' lives and so he found West Coast Ultrasound Institute.
"Dr. Baheeg is a great professor. He cares about the students' educational goals. He is really passionate about teaching and cares if students learn the material in his class. He established my love for medicine. I wish he would teach other classes except for anatomy and physiology." – A previous student on RateMyProfessor.com
Teaching Methods
Dr. Raafat prefers an interactive classroom where he asks the students a lot of questions to keep them focused on the topic. In return, he expects his students to ask him questions and provide feedback to gauge their learning, as well as, keep them interested. He takes his class very seriously because he wants his students to understand the seriousness of the profession
they are studying for. Dr. Raafat explains that when they enter the workforce they are changing people's lives. As the doctor's eyes, the images they collect will help the doctor make a diagnosis. If they do not collect the full picture, then doctors could potentially make the wrong diagnosis, thus affecting the patient's care. Dr. Raafat asserts that he wants to build the students to not just be imaging techs but medical professionals.
"Dr. Baheeg is THE BEST PROFESSOR for anatomy and physiology. I took his class last semester. I had little knowledge about the human body but his explanations will improve your understanding by 100%. His lectures are fun! And he always uses small stories to explain body functions which are hilarious and easy to understand! Would definitely take him again" – A previous Student on RateMyProfessor.com
Dr. Raafat describes that his goal for his students is to build them a pyramid of knowledge and skills: First he must build them a background of knowledge, then work on their critical thinking to tackle issues, next expand their skills, and finally build their confidence. To do this he sees everything through the students' eyes and tries to connect the topics in class to the students' lives. His determination to connect with his students shines through the numerous positive reviews left by past and current students.
Favorite Memory of His Students
Dr. Raafat recalls his favorite memory of his students is the appreciation he sees in their eyes when they leave the classroom. To him, changing his students' lives is the most fulfilling experience of being an instructor. He constantly has students coming back months and years after his course, saying they miss him and they miss his class. His persistence to build a connection with each student year after year exemplifies everything WCUI stands for when it comes to educating their students.
Thank you to Dr. Raafat Baheeg for all you do at West Coast Ultrasound Institute and all our students!