WCUI is excited to formally introduce you to the newest member of the WCUI School of Nursing team, Catherine Jagos, MSN-Ed, BSN, RN! Catherine Jagos will be leading the new Practical Nursing program starting this July at the new Arizona campus in Midtown Phoenix as the Director of Practical Nursing. Catherine has a multitude of educational and real-life experiences to share with our students and faculty.
MEET CATHERINE JAGOS, MSN-Ed, BSN, RN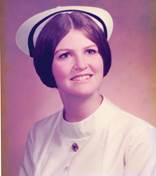 Catherine Jagos brings over 40 years of nursing experience to her Director of Practical Nursing position. In 1972, she earned her diploma in nursing at Hurley School of Nursing then worked as a Psychiatric Nurse for one year before moving to Midland, Michigan in 1973. There she was a full-time Emergency Nurse for 32 years and a part-time shift administrator for a 200-bed hospital. Responsibilities during that time included orienting all new nurses into the emergency department (ED), teaching, as well as, mentoring EMTs and paramedics. She enjoyed precepting nursing students from local Nursing programs and colleges. 
Catherine graduated from Graceland University with a BSN in Nursing in 1994.  A year later in 1995 while still working full-time in the emergency department, she began teaching Nursing Pharmacology at Delta College in Saginaw, Michigan. In addition, she taught Basic Life Support, Pediatric Life Support, Advanced Life Support, Neonatal Life Support, Emergency Nurses Pediatric Course, Advanced Trauma Life Support, Emergency Nurses Trauma Course and Prehospital Life Support throughout the state of Michigan.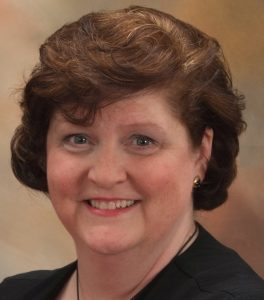 In 2005, Catherine moved to Arizona where she was employed at Mercy Gilbert Medical Center in the role of Clinical Educator for the Emergency Department.  During that period, she continued her nursing education and attended Grand Canyon University where she earned her Master's Degree in Nursing Education with an emphasis in Simulation. Using her knowledge in simulation, she was part of the group that started and organized the simulation lab for Mercy Gilbert Regional Medical Center and Chandler Regional Medical Center. As a part of her success, she was published in the textbooks for Emergency Nurses Trauma Course and the Geriatric Emergency Nurses Education in 2014.
In 2014, Catherine retired from Mercy Gilbert but was persuaded to help teach at East Valley Institute of Technology Simulation Lab. This progressed to teaching an entire class to then becoming the Director of the Practical Nursing Program. In 2019, she left East Valley Institute of Technology (EVIT) to work for WCUI as the Director of the new Practical Nursing Program where she continues to enjoy the challenge of building a new program using the high standards of WCUI.
WELCOME TO WCUI, CATHERINE!
WCUI is thrilled to have Catherine Jagos as a fundamental part of our goal to bring educated and prepared nurses to the State of Arizona. WCUI School of Nursing is enrolling now for a July start for our Practical Nursing Program at our Phoenix campus! To learn more, connect with our admissions team by filling out the form HERE. 
Contact the Phoenix Admissions Team:
Email: ph.admissions@wcui.edu
Phone: (602) 954-3834
WCUI is launching a Practical Nursing program that has been built for the next generation of Arizona Practical Nurses! In March, WCUI School of Nursing completed the approval process to offer a Practical Nursing diploma program at our Phoenix, Arizona campus. We are now accepting applications for an anticipated July 2020 start at our new campus in Midtown Phoenix. 
"The spread of COVID-19 is demonstrating the need for a strong nursing workforce more than any event in recent history." Myra Chason, BSN, CEO and Owner of WCUI stated.  "WCUI School of Nursing is excited to introduce the Practical Nursing Program and classes will start in July of this year. Phoenix needs Practical Nurses and we are proud to provide their education." 
The WCUI Practical Nursing program is a 12-month, 3 day a week diploma program that will prepare students to advance their nursing career and meet the growing demand for nurses in the field. The program combines theory, technical skill, biology, pharmacology, simulation labs, NCLEX preparation, and off-site clinical experiences to provide students with the skills and competencies they need to start their career as a Practical Nurse.
The Practical Nursing program is a great opportunity for those who have healthcare experience as a CNA/ LNA, MA, EMS, or more and are looking to further their healthcare journey in the nursing field.
To learn more about WCUI School of Nursing's program and admissions requirements for the Practical Nursing program, please visit: https://nursing.wcui.edu/practical-nursing-program/
Why WCUI?
Our Practical Nursing program has been approved by the Arizona Board of Nursing (AZBN).
Flexible schedules to fit any lifestyle. Classes and labs are held 3 days a week to help you maintain the work/life balance you need while you pursue a career in nursing.
Gain knowledge from experienced nursing professionals.
Our Practical Nursing program prepares you to sit for the NCLEX exam, which is required to enter the workforce as an LPN.
Receive hands-on experience in simulation lab and off-site clinical sites while completing the program.
WCUI School of Nursing Programs
The Practical Nursing program joins WCUI School of Nursing's Vocational Nursing program offered at our California campuses in Los Angeles and Ontario. Our California Vocational Nursing program has produced successful graduates for almost 10 years! WCUI's Vocational Nursing program's current California NCLEX-PN pass rate is 86.67% at our LA campus and 89.47% for the Ontario campus. To learn more about the WCUI School of Nursing and all our nursing programs, please visit nursing.wcui.edu
To see the full press release about WCUI's brand new Practical Nursing program, follow the link here: LPN in AZ Press Release
A big congratulations are in order for our California campus nursing students! The current California NCLEX Pass Rates at our Ontario campus is 89.47% and 86.67% at our Los Angeles campus! We are so proud of our nursing students and all the hard work they put into their education to be the best nurses they can be.
THANK YOU HEALTHCARE HEROES
With the upcoming nursing shortage and the sudden pandemic our world is battling, nurses are as critical as ever to healthcare. The care and resilience nurses at all levels provide our friends and family inspires us daily. Nurses are standing alongside doctors, technologists, and other medical professionals taking care of our communities. We want to thank all of our nurses out there for keeping us safe while risking their own health. Whether you are a WCUI School of Nursing LVN or not, we stay home for you! 
OUR WORLD NEEDS NURSES
If you have ever considered a career as a nurse, now is the time to start. Our WCUI Vocational Nursing program is now available online through the COVID-19 crisis so you can pursue a nursing career while you stay safe at home. By combining the use of virtual simulation and interactive online lectures, we are able to provide the education you expect from WCUI School of Nursing.
NCLEX-PN reviews are integrated during classes at each level of the program* to help you prepare for the NCLEX exam after graduation. Students will have the opportunity to become familiar with the material and testing format of the NCLEX exam and see where their strengths and weaknesses lie. Our nursing faculty is always on-hand to provide further NCLEX reviews and study assistance throughout the VN program to help our nursing students succeed.
Are you interested in becoming a licensed vocational nurse? We are currently enrolling at our Los Angeles and Ontario campuses for the Summer term start in June 2020! Our admissions team is ready to assist you through the process and figure out if our vocational nursing program is the right move for your healthcare career. Virtual Admissions Interviews are available! Give us a call at (888)315-4993 or email admissions@wcui.edu.
For more information on prepping for the NCLEX exam visit:
https://www.ncsbn.org/nclex.htm
https://nursejournal.org/articles/6-things-to-know-about-the-nclex-examination/
For more information on the licensure requirements in California: https://www.nursinglicensure.org/state/nursing-license-california.html
* Current NCLEX Quarter Rates up through Qtr4 2019. Please see www.bvnpt.ca.gov for per campus rates.
* WCUI's Vocational Nursing program only leads to licensure in the State of California.
Dear WCUI Community:  
We have created a Coronavirus web page for all our web sites: wcui.edu/coronavirus and we will be updating this page as we receive new information.  
We encourage WCUI students, faculty and staff to check this page routinely for updates.  
As the coronavirus has begun to make a presence in the US, we want to provide some education on the virus and the best means of protection. At WCUI, the health and safety of our students, staff, faculty, and community is crucial and we are monitoring the coronavirus situation carefully. New information about the coronavirus is being updated daily and sometimes hourly on the CDC website. For the most up to date news on the situation please visit: CDC Website
What is the Coronavirus (COVID-19)?
COVID-19, more commonly known as the coronavirus, is a respiratory illness that can spread from person to person. The virus is a novel coronavirus that was first identified during an outbreak investigation in Wuhan, China. Similar to influenza, the people who are most likely to have severe disease and complications from COVID-19 are older individuals (>60 years old) and those with other medical conditions like heart and lung disease or diabetes. 81% of people diagnosed with COVID-19 in China had mild disease, including most children. 
What are the symptoms?
Current symptoms reported for patients with coronavirus have included mild to severe respiratory illness with:
Fever
Cough
Difficulty breathing/Shortness of breath.
Many patients with severe complications from the virus have developed pneumonia in both lungs.
How Does it Spread?
According to the CDC, person-to-person is the most common way the coronavirus spreads, similar to a cold or the flu. This can happen:
Between people who are in close contact with one another (within about 6 feet).
Or through respiratory droplets produced when an infected person coughs or sneezes. These droplets can land in the mouths or noses of people who are nearby or possibly be inhaled into the lungs.

People are thought to be most contagious when they present the most symptoms or are the sickest.

 

Some spread of the virus might be possible before a person has symptoms; there have been reports of this with COVID-19, but this is not thought to be the main way the virus spreads. 

It may be possible that a person to contract the disease by touching a surface or object that has the virus on it and then touching their own mouth, nose, or possibly their eyes, but this is also not thought to be the main way the virus spreads.
How do I protect myself from COVID-19 (Coronavirus)?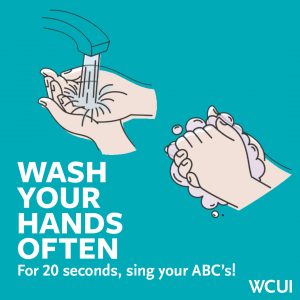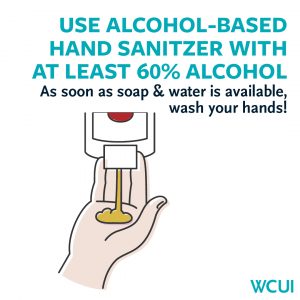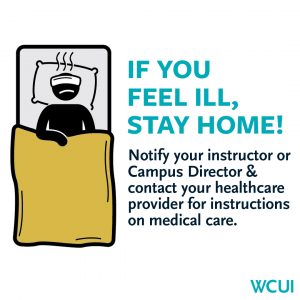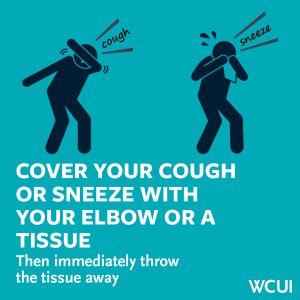 Wash your hands OFTEN with soap and water for at least 20 seconds.

Especially after going to the bathroom, before eating, and after blowing your nose, coughing, or sneezing. To make sure you are washing your hands with soap and water for at least 20 seconds, sing the ABC's slowly!

If you are not able to wash your hands, use an alcohol-based hand sanitizer that contains at least 60% alcohol until soap and water are available to wash your hands.

Check the label on the back of your hand sanitizer and make sure there is at least 60% alcohol in the ingredients.
Make sure to rub the hand sanitizer into your hands for 20 seconds until it is absorbed and dry.

STAY HOME if you feel sick! Do NOT go to work or to class.

If you become ill, contact your healthcare provider for instructions on medical care and notify your instructor or Campus Director:

Avoid close contact with people who are sick. Stay at least 3-6 feet away from anyone showing signs of illness.

Avoid touching your eyes, nose, and mouth.

Cover your cough or sneeze with your elbow or a tissue and immediately throw the tissue in the trash.

Clean and disinfect frequently touched objects and surfaces using a regular household cleaning spray or wipe.
Travel
We recommend that WCUI students, faculty and staff refrain from non-essential travel, including business or personal, to international and local areas which the CDC has determined to have experienced a "widespread sustained(ongoing) and sustained(ongoing) community transmission" of the COVID-19. If you travel to an area that had previously or during the course of your travels becomes an area of widespread sustained or sustained community transmission, you will be required to self-quarantine for 14 days following your return home by WCUI. For a list of countries with travel advisories, visit travel.state.gov and the CDC website.
Students who self-quarantine as a result of travel to impacted countries will be excused from classes during this period. However, as WCUI School of Medical Imaging and Nursing remains operating as normal, these students will be expected to complete their coursework upon their return. 
Students who have or are going to travel must contact your Campus Director:
Your Health Is a Priority!
We want to make sure everyone at WCUI is healthy and safe. Since we are also in peak flu season it is important to take precautions and take care of your hygiene and health. Wash your hands with soap and water frequently, avoid touching your eyes, nose, and mouth, and STAY HOME if you feel ill. If you become sick, contact your healthcare provider before going to the hospital/clinic and discuss your symptoms. It is crucial to take care of yourself or you could risk worsening your symptoms or infecting others with the flu and other respiratory illnesses. If you have any questions about missing classes or labs due to illness, please contact your instructor or your Campus Director. 
For more resources about the Coronavirus (COVID-19) and protecting your health and those around you, please visit:
The World Health Organization: https://www.who.int/emergencies/diseases/novel-coronavirus-2019/advice-for-public
The Centers for Disease Control and Prevention: https://www.cdc.gov/coronavirus/2019-ncov/index.html
Helpful documents and videos: 
What you need to know about coronavirus disease 2019 (COVID-19)
What to do if you are sick with coronavirus disease 2019 (COVID-19)
World Health Organization (WHO) – What is Coronavirus Video
According to MinorityNurse.com, in 2013 23.6% of the nursing population identified as black or African-American, amounting to the second-largest racial/ethnic population in the nursing community. And about 279,600 RNs and 162,800 LPN/LVNs identified as black or African-American. This number continues to grow in the nursing field thanks to the trailblazers and leaders, who have fought against discrimination and supported an equal-opportunity for women and men of all colors to gain an education and make a difference as a nurse. In honor of Black History Month, we recognize a few of many African-American leaders who have changed the nursing world, healthcare, and our society.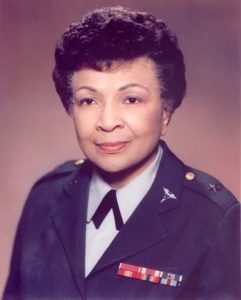 Hazel W. Johnson-Brown
As a child, Hazel aspired to become a nurse and first applied to the Chester School of Nursing but was denied admission because she was African-American. However, she continued to pursue her nursing dreams and trained and graduated from the Harlem Hospital School of Nursing in New York. Hazel continued to flourish in her career earning her nursing bachelor's degree from the Harlem Hospital School of nursing, serving in the US Army in Japan and Korea training nurses headed to the front lines of the Vietnam War, and becoming the first black woman to achieve the ranking of brigadier general and leading the US Army Nurse Corps.
Throughout her life and career, Hazel W Johnson-Brown continued to focus on expanding her education eventually earning her masters degree and a Ph.D. in educational administration.
To learn more about Hazel W. Johnson-Brown visit: https://www.awfdn.org/trailblazers/brig-gen-hazel-johnson-brown/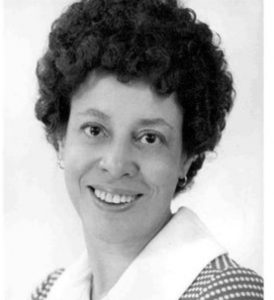 Goldie D. Brangman
Goldie D. Brangman, CRNA, MEd, MBA is the first and only African American president of the American Association of Nurse Anesthetics. Goldie was also a critical part of the surgical team that saved Martin Luther King Jr.'s life after he was stabbed during an assassination attempt in 1958. After convincing then New York Governor Averill Harriman to not risk Martin Luther King Jr.'s life by moving him to a different hospital, Harlem Hospital Chief of Surgery, Dr. Maynard and his team were chosen to begin the complex surgery to save MLK Jr's life. Goldie Brangman was a part of that team and was responsible for physically operating the breathing bag that kept King alive during surgery. Once the letter opener used to stab Martin Luther King Jr. was removed, Brangman was the nurse anesthetist to finish Dr. King's anesthetic.
After the life-saving operation, Goldie Brangman remained at Harlem Hospital for another 45 years and continued on to have a successful career including serving as the CRNA AANA President from 1973-74, volunteering for the American Red Cross at the age of 100 years old and is an active member of AANA.
To learn more about Goldie D. Brangman please visit: https://nurse.org/articles/nurse-anesthetist-crna-goldie-brangman-saved-MLK/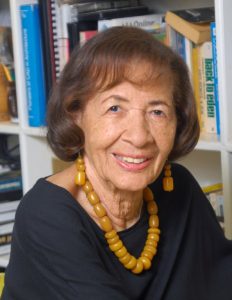 Betty Smith Williams
Betty Smith Williams, Dr.PH, MN, MSN, RN, FAAN became the first African-American student to earn her nursing credentials from the Frances Payne Bolton School of Nursing and the first African-American individual to teach at a higher education institution in California. Williams recognized the need to provide a community to unite African-American nurses and focus on health issues that were particularly acute in minority communities. She founded the Council of Black Nurses in Los Angeles, helped establish the National Black Nurses Association (NBNA) in 1971, and the National Coalition of Ethnic Minority Nurse Associations, Inc. (NCEMNA). She served as NBNA president from 1995 to 1999 and has remained active in the organization through the decades. She served as a Professor at Mount Saint Mary's College, University of California Los Angeles (UCLA), and California State University Long Beach; Assistant Dean of UCLA School of Nursing; Dean & Professor at University of Colorado Health Sciences Center School of Nursing; and Founding Dean of American University of Health Sciences School of Nursing, 
Throughout her career, she has fought to provide a voice for the African-American community and improve healthcare for African-Americans across the country.
To learn more about Betty Smith Williams please visit:
https://case.edu/think/fall2016/nurses-of-color.html#.XllWOxNKit8
https://minoritynurse.com/celebrating-excellence-past-present-and-future/
https://ncemna.org/president-emerita-dr-betty-smith-williams-ph-mn-msn-rn-faan/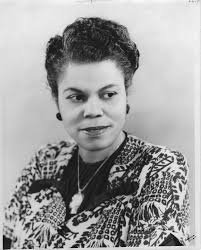 Estelle Massey Osborne
Estelle Massey Osborne was the first African-American woman to earn her masters in nursing. She dedicated her career to ending discrimination in society and in the national nursing organizations. During the 1940s, she helped expand the number of nursing schools accepting black students and led the lifting of the color ban in the US Navy and Army. She later became the first African-American faculty member at New York University and continued to inspire her students and fight for nurse's rights. Today, the Estelle Massey Osborne scholarship helps support nurses who want to follow in her footsteps and earn their masters in nursing.
To learn more about other African-American leaders in the Nursing world, see Nurse.org's latest blog: https://nurse.org/articles/black-history-month-nursing-leaders/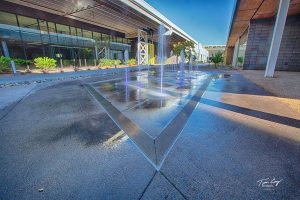 WCUI is excited to announce that in Summer 2020, after 10 years at our current location our Phoenix campus will be moving to the new Park Central development! The new campus is being built to suit and will be developed as part of the new Park Central project in the heart of the Bioscience HealthCare District in Phoenix. The new campus is only 6.7 miles from the current WCUI Phoenix location and will provide its students and employees a fresh new look and accessible community.
New Location Address: 3110 North Central Avenue Suite L150 Phoenix, AZ 85012.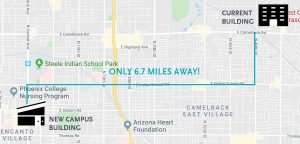 WCUI's new Phoenix campus will be contiguous on one floor, with high modern ceilings featuring an expanded ultrasound lab and brand-new nursing simulation and skills laboratory. A new student lounge and expansive outdoor space will provide a relaxing area for students to study, unwind between classes, and connect with their colleagues promoting a stronger community culture on campus. Nine current on-site dining areas will provide students, employees, and WCUI visitors a variety of restaurants to dine during their time on the grounds. Students, employees, and visitors will also have the option of parking in the onsite parking garage or utilizing the light rail that can be accessed at the front of the WCUI campus building.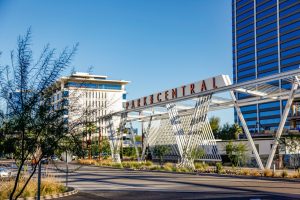 The location of the new campus in the Bioscience HealthCare District will immerse WCUI and its students in the developing healthcare community and major medical locations such as, Creighton University, who is building their new Health Science campus at Park Central and is scheduled to open in 2021, Dignity Health-St. Joseph's Hospital and Medical Center, Banner Health, Phoenix Children's Hospital, and more.
"Park Central is an ideal location for WCUI because of its accessible location and proximity to exceptional medical facilities," said Andrew High, Chief Operating Officer of WCUI. "Park Central will help WCUI create a great learning environment for our students in a central area of Phoenix with excellent walkable amenities. At Park Central, WCUI will be positioned to attract top talent in order to provide a constantly improving experience for our students. We were attracted to the project's energy, proximity to medical facilities and outdoor spaces and we look forward to being part of Park Central for many years to come."
WCUI strives to promote a culture of support through our education, student resources, and dedicated staff. We know this new location will allow us to continue this mission and create the best learning environment as you pursue your passion and career. We are thrilled for this new opportunity and everyone at WCUI is on deck to help potential, current, and past students adjust to this exciting new phase. Enrollment for all upcoming terms will continue without interruption and we will be here to answer any and all questions you may have. New applicants are welcome to meet with our Phoenix admissions team for further details about the new campus and our programs.
All classes and operations at the new location will begin this summer for the start of the WCUI Summer quarter beginning June 29, 2020.
For further questions, comments, or concerns about the new WCUI Phoenix campus, please contact Phoenix Campus Director, Sophia Perkovich at sophia.perkovich@wcui.edu
For further details about the Park Central development project in Phoenix, AZ please visit their website: www.parkcentralphoenix.com
News Articles about the new development and WCUI's move: https://azbigmedia.com/real-estate/big-deals/wcui-school-of-medical-imaging-and-nursing-moving-into-park-central/
Last Friday, WCUI has the honor of sponsoring a March of Dimes Healthy Moms and Strong Babies Arizona event alongside Samsung and Sage Therapeutics. The event included a ceremonial SB1040 bill signing with AZ Governor Ducey, which established an advisory committee on maternal fatalities and morbidity to recommend improvements to information collection concerning the incidence and causes of maternal fatalities and severe maternal morbidity.
WCUI's Susan Ciardullo, Sophia Perkovich, Michael Lajoy, Colleen Castillo, and Andrew High joined Dr. Rahul Gupta the National Chief Medical Officer of March of Dimes, Michael Simoni, the Arizona Executive Director of March of Dimes, Breann Westmore, the March of Dimes Director for Advocacy and Government Affairs, Dr. Edmond Baker of Luke Virtual Healthcare and WCUI Program Advisory Committee member, and Senator Kate Brophy-McGee, the chairwoman of the Senate Health Committee who sponsored the SB1040 bill signed by AZ Governor Ducey on Friday, June 21st.
WCUI has worked hard alongside March of Dimes and fellow bill supporters since Lobby Day in February to gain support and awareness for SB1040, also known as Arianna's Law. WCUI is proud to have been a part of the fight for the health of all moms and babies. We would like to thank everyone for the support and thank you to March of Dimes for putting together such a special event!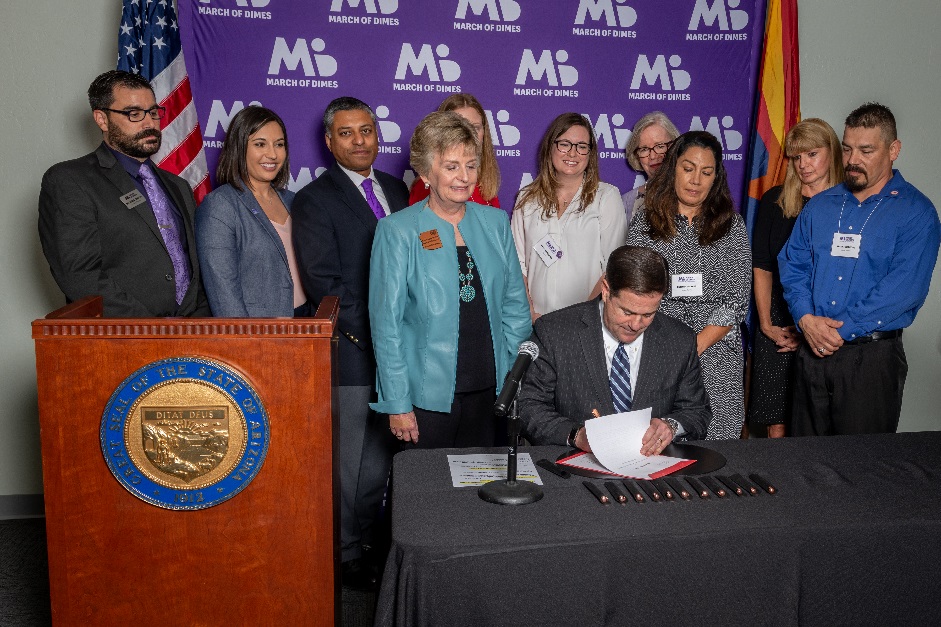 For more information on the March of Dimes "Healthy Moms and Strong Babies" event and Arianna's Law follow the links to the media coverage from the event:
Mary Ezra Mahoney was born in the Spring of 1845 in Boston, Massachusetts where she spent most of her life. Mahoney was eager to encourage greater equality for African Americans and women and so she pursued a nursing career which supported these aims. In her teens, she began working at the New England Hospital for Women and Children. There she experienced a wide variety of roles and even the opportunity to work as a nurse's aide.
At the age of 33 she was admitted to the hospital's professional graduate school for nursing. Due to the intensity of the nursing program, many students were not able to complete the program. Of the 42 students that entered the program only four completed it in 1879, Mahoney was one of them. Thus making her the first African American in the US to earn a professional nursing license.
After graduation, Mahoney decided to pursue a career in private nursing to focus on the care needs of individual clients and to step away from the overwhelming discrimination in the public nursing sector. Mahoney was an active participant in the nursing profession and soon joined the Nurses Associated Alumnae of the United States and Canada (NAAUSC), which later became known as the American Nurses Association (ANA).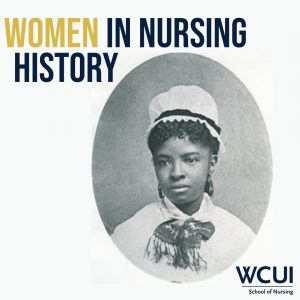 After experiencing life as an active participant in the professional nursing field and the struggles of discrimination along with it, Mahoney felt that a group was needed which advocated for the equality of African American nurses so in 1908 she co-founded the National Association of Colored Graduate Nurses.
After decades as a private nurse, Mahoney became the director of the Howard Orphanage Asylum for black children in Kings Park. She finally retired from nursing after 40 years in the profession however, she continued to fight for women's rights. In fact, Mahoney was among the first women who registered to vote in Boston after the 19th Amendment was ratified in August 1920.
Mahoney lived a long and successful 80 years of life. After three years of battling breast cancer, she died on January 4, 1926.
Mahony's bright pioneering spirit has been recognized with several awards and memorials.  In 1936, the National Association for Colored Graduate Nurses founded the Mary Mahoney Award in honor of her achievements and continues to be awarded today by the American Nurses Association. This award is given to nurses or groups of nurses who promote integration within their field. The AHA further honored Mahoney in 1976 by inducting her into their Hall of Fame.  And in 1993 Mahoney joined another esteemed group of women when she was inducted into the National Women's Hall of Fame.
Today there are approximately 440,000 African American RNs and LPNs, according to Minority Nurse, thanks in part to Mahoney's trailblazing career path.
Sources:
https://www.womenshistory.org/education-resources/biographies/mary-mahoney
https://nurse.org/articles/nurses-in-history/
In a recent Gallup poll, nurses ranked #1 for honesty and ethics 17 YEARS IN A ROW! 84% of Americans surveyed rated the honesty and ethics of nurses as very high or high among a diverse list of professions.
"Nurses are the rare professionals who invest their mind, body and spirit into caring and advocating for others every day of their career. Congratulations to my peers, colleagues and every nurse in the industry." said Holly Carlson, MS, RN, CCRN, SME writer, clinical nursing, at Relias.
About the Gallup Survey
Since 1976, Gallup has been conducting surveys to measure the public's views on a wide variety of professions' level of honesty and ethical standards. Throughout the years, nurses have remained at the top of the list, maintaining the public's trust. With the exception of 2001, where firefighters ranked highest after 9/11, nursing continues to outpace other professions since it was added to the list in 1999.
Nurses in the News
The results of the Gallup survey come as no surprise. Nurses are constantly in headlines for their compassion and heroics. A quick google search and you'll find headlines like:
"Huntsville Nurse Surprised With Army Honor"  – Olivia Parsons, worked with the Red Cross to get a soldier home from overseas to see his dying mother.

"Nurse Helps Prevent House Fire During New Year's Eve Celebrations"  – A nurse, who doesn't want any credit, may have prevented a house fire.

"Heart Hero: Cato Nurse Receives Red Cross Award For Saving Man's Life" –  Freeborn saved a man who went into cardiac arrest along with three other nurses who happened to be nearby. For their effort the were honored at the 20th annual Real Heroes Breakfast by the American Red Cross of Central New York in December.

"Shore Medical Center Names Marmora Nurse Guardian Angel of Month" – Shore Medical Center recognized float team nurse Courtney Gambino-Quinn, RN, as its December 2018 Guardian Angel of the Month for providing passionate and exceptional care to Shore's patients. 
And the list goes on! Compassion and respect has always been at the core of nursing.
"In general, nurses enter the profession because they want to help people," said Maria Morales, MSN, RN, CPAN, director of clinical education and content at Relias. "Many had a personal or family experience that inspired them to enter healthcare to assist others through health situations. One typically does not enter the nursing field for fame or fortune, but rather as a way to serve others. It's heartwarming to see how the public respects and honors the servant leadership of nurses."
Congratulations Nurses!
Congratulations to all aspiring and established nurses in the field! WCUI salutes you and your continued ability to lead with honesty, care, and humanity!
To see the full Gallup Survey visit: https://news.gallup.com/poll/1654/honesty-ethics-professions.aspx
Do you live in the Phoenix area or might you be there on May 19th, 2018? If so, check out this very special event that is for a very special cause. 
WCUI is proud to be a Bronze Sponsor of this Fundraiser Golf Tournament. 
GAMMA MU EDUCATIONAL SERVICES, INC. 2018 FUNDRAISER GOLF TOURNAMENT
Grayhawk Golf Club
MAY 19, 2018
From their website…. Please join us for the Gamma Mu Educational Services, Inc. (GMES, Inc.) 2018 Fundraiser Golf Tournament on May 19, 2018.  Your participation and support will benefit GMES, Inc., an approved 501c3 non-profit corporation, and its' programs that provide mentoring and leadership development services for young men in the Phoenix metropolitan area…
(To visit their website and read the full story – click here)